Name: Nigar Sultana
From: Buffalo, New York
Grade: 11
School: Math Science Technology Prep at Seneca PS#197
Votes: 1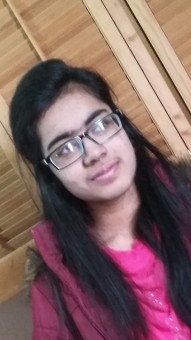 Looking
forward to work in society by volunteerism

Volunteerism should be the first aim of every man as we really need to work
together to help society in solving different social problems.
Hunger, homelessness, corruption, terrorism etc. are spreading
rapidly in today's world. However, my area that I have chosen to
volunteer is elimination of hunger and poverty. I have volunteered
for one month per year in my native country, Bangladesh. Usually,
poverty takes place every year in my country due to some natural
disasters. There as a volunteer, my responsibilities were to raise
money from rich people, taking some help from some organization, make
a group and gather clothes, food, household materials from that
money. Then we served them among the poor people and orphans also. My
biggest challenge as a volunteer was to bring smile on those faces
drowned in depression due to poverty. I got big satisfaction when the
poverty level came to a stable position. I learned many things from
my volunteer position that if we all come forward keeping hand in
hand, any problem in society can be eradicated and one's true
happiness always lies in helping others. My interests and careers
goals are strongly connected with that volunteer focus as my goals
are towards nursing and to nurse people. My activities in
volunteerism help me looking forward to my future goal. In my
opinion, forward looking means planning for future goals and
volunteerism is the initial step of my goal. I think my experience in
volunteerism will help me to meet my goal. I hope sympathy and
collaboration will stand in every people to help society and to
eliminate poverty through my volunteer activities in the world. This
activity really gives us confidence that we can definitely bring
change and revolution in this world. My activities also can inspire
my juniors to walk in the same ways to help in local, national and
global community. I am quite sure that my activities will make
difference in next twenty years in the world by eradicating poverty
gradually and encourage people to work for community by building a
global relationship.