Name: yakelin lazcano
From: mesa, Arizona
Grade: high school junior
School: Dobson high school
Votes: 0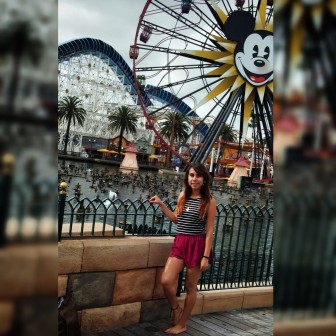 Throughout my life i've always had a passion for my hispanic culture. Though i wasn't
always the perfect English speaker even though I grew up in America.
Learning a whole new language was difficult when everyone in your
family only speaks Spanish. In the beginning of eighth grade I began
researching strategies to teach a new language. The beginning of
Freshman year i taught at Dobson High School with the ELS program
(English learning students). I volunteered on a daily basis, mainly
when I had free time in the mornings, my lunch hour and after school
as well. My responsibility was to help improve students vocab and
help students maintain at least a 2.0 G.P.A. My biggest challenges
were that since I was able to relate on a personal standard it made
me sensitive when they wanted to give up because they felt hopeless
and were filling up in shame due to their accent or slow
understanding. On the other hand my greatest accomplishment was when
at the end of the semester more than half of the 38 students I helped
passed with at least a 2.8 G.P.A and 4 were able to graduate with
their class. What I learned in my position was to speak in different
standards and going outside the box to find new ways to teach someone
something that can be fairly easy when you keep trying. The great
advantage for my service was that for my career path i want to go
into the medical field and being bilingual puts me one step further.
With the practice I got from teaching I feel more confident in myself
to help other people who are not English speakers and be able to help
them with what they need. Also, I shared this service with Westwood
High school who had the same program. At Westwood I was able to
expand more because i was able to create a whole new program where it
became a school wide program and other students could join. Many
students and teachers volunteered as well to help teach subjects for
students in a different language or for students who just need a
better explanation.My goal is for more people to help others learn
the primary language of this country. I feel confident that in the
future more people will have found new strategies to help learn a new
language. Learning a new language is difficult for some but it's
something important when it comes to the business world because
language is a primary goal to make money. Without people teaching a
new language there would be no diversity or culture spread, not just
slang but the proper language. I look forward into expanding this
program even further and continue volunteering within these certain
types of programs around the country to help others. The main purpose
for my service is to help other students in a life struggle that I
had personally had to overcome as well.