Name: Joanna Catherine Alvord
From: Flora , IL
Grade: High School Junior
School: Flora High School
Votes: 243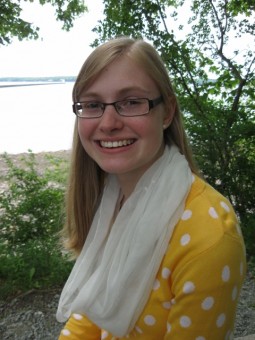 Love
for the Elderly
The summer before my freshmen year of high school, I decided to volunteer
at a local nursing home. For a long time, I had wanted to volunteer
somewhere, but I was too afraid to ask anyone. I had never worked
with the elderly before, but I thought it might be a good fit for me.
Now, I am so glad that I decided to volunteer!
As of right now, I have worked as a nursing home volunteer for
three-and-a-half years. I visit the nursing home two days a week for
an hour each time. On those days, I play my flute for the residents
and play games with them. The biggest challenges I have faced as a
volunteer are finding music that they and I will both know, facing
the deaths of residents, and understanding residents who cannot speak
clearly. Working as a nursing home volunteer is very rewarding. I
love seeing the resident's faces light up when they see me and how
thrilled they are to receive hugs. The friendships I have made there
will always remain in my heart.
Although I love working at the nursing home, I hope to someday pursue a career
in elementary education. These careers are different, but I will use
the fine motor skills training and appreciation for the elderly in my
classroom. I hope through this volunteering experience, I have
"changed the world" for some of the residents by showing them
love and caring about them. In addition, I want the world to see
nursing home residents as real people. People struggle to look past
the smells and wheelchairs of a nursing home and see these residents
as equals.
If I were to return ten to thirty years from now, most of the residents
would no longer be living, but I hope my kindness and love would have
made a difference to the nursing home staff. I am so thankful for
the opportunity I received to work with these amazing people. When I
leave for college in 2017, it will be very difficult to say goodbye.