Name: Brynn Leah Blotter
From: Diamond, Missouri
Grade: High School Senior
School: Bob Jones University
Votes: 0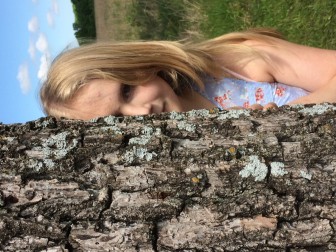 To
Love Well
I have never been able to limit myself to one area of volunteer work. There
are just too many areas of need to choose one over another. I have
served food to the homeless, taught workshops to them and to children
in public schools, cleaned community buildings, pulled weeds, and
basically done anything that needs doing. I've volunteered since I
was ten, shadowing my mother and missionary cousins to learn how best
to serve people, and learned that it's best to go where you are
needed most. It would be impossible for me to say how many hours I
volunteer, since I truly don't know because I go wherever the need
takes me.
My greatest challenge in volunteer work has always been talking to
people. I'm very shy and prefer to work in the background,
invisible, if possible. Volunteering forces me to be more outgoing
when it comes to people, and because of this I've become better at
forming lasting relationships with people.
Real, caring relationships are perhaps the greatest accomplishment to me.
Being there for people even if I'm tired produces something amazing
in me and the people I'm serving that is hard to describe. It's
a matter of the heart and changing perspectives. It is incredible
the effect choosing to love people has on everyone around. I've
seen firsthand just how much hope choosing to serve with love gives
those who've given up on everything. I've seen it inspire people
to try one more time, just because someone cares. People accomplish
so much more if they have support and love from the people around
them.
I've learned how to look beneath the surface, not judging what I see.
I've learned how much it hurts to truly love, and how very hard
truly loving is. I've learned that hope hurts so much more than
not hoping, but it is worth it a thousand times over. I've learned
that volunteering is about more than making a physical difference,
but a difference in hearts as well. I've learned that setting
aside my personal desires in the moment even if it doesn't seem
like I'm getting anywhere produces much in the long run.
My hope is that how I have loved will continue to make a difference in the
future, even if I'm dead and gone. I want people to know they are
loved and to choose to love others. I want to see people lifting
each other up through service and friendship. I know that even
though I may not have the opportunity to see it, my hope will not be
in vain because Jesus is with me and always will be.
The things I have learned from volunteering will be invaluable in my
chosen career, to be a missionary doctor, and in every aspect of my
life. No matter where I am, or what I'm doing, choosing to love
well will always be my mission. Serving will always be my method,
and Jesus will always be my guide and strength.