Name: Briana Costantini
From: Trumbull, CONNECTICUT
Grade: junior
School: Trumbull High School
Votes: 0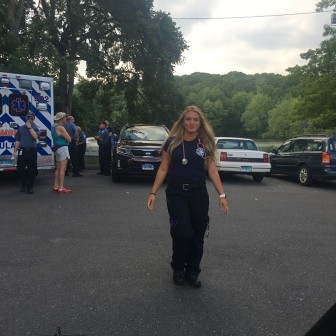 Community service is something that has never been a choice I had to make, it
has always been a part of my life. I have been fortunate enough to
come from a family who feels that paying it forward is not even a
conscious decision. The volunteer opportunities I participate the
most are the Trumbull Police Cadet Program, the American Cancer
Society Walk for a Cure, but most of my time is spent as an Emergency
Medical Technician (EMT) for Trumbull EMS. I believe I enjoy my time
volunteering as an EMT most because it encompasses so many aspects of
community outreach.
I volunteer on average 20 hours per week and respond to 911 calls
requesting medical assistance. Any one call can consist of something
as simple as a lift assist of an elderly or sick person, to bleeding
control, drug overdose, and cardiac arrest. My job is to perform an
emergency assessment and treatment, drug administration as needed,
transfer to the hospital and upon return the creation of thorough and
accurate patient care reports.
The hardest part of finding a volunteer opportunity that you love is
having to part from it to make some time to fulfill your other
responsibilities such as school or job. As an EMT, especially as a
17-year-old EMT, I have experienced and seen things that most other
teenagers my age can't even imagine. The majority of my peers
cannot understand how or why I would want to do what I do, and for
free to boot. The fulfillment I get at the end of bad call that
turns out good or even holding the hand of a dying person for comfort
is inexplicable. As well, what I have taken from seeing the human
condition as I do has made me grateful in more ways that I can
express.
What forward looking means to me. I had struggled with deciding whether
to go into national security/criminal justice or medicine. Since
becoming an EMT, I have made the decision to get my degree in the
medical sciences, and then continue on a path post baccalaureate
where I will have the opportunity to intertwine both passions. I
know that because I have become an EMT several of my friends have
expressed an interested in becoming volunteers as well. Although the
differences I made through my volunteering as an EMT often do not get
verbalized by the patients due to the emergent nature of the call, I
know personally I made a difference, I have learned lessons, and I
have experiences that will last me a lifetime.