Name: Diamond Fatima Lawson
From: baltimore, Maryland
Grade: 12
School: Community College of Baltimore County
Votes: 0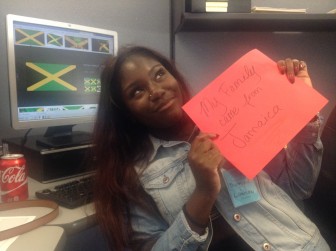 What Makes Me Smile
Volunteering gives you an opportunity to change people's lives, including your
own. It gives you the satisfaction of playing a role in someone
else's life, helping people who may not be able to help themselves.
I volunteered in the area of homelessness because I seen how it
affected people and families and it gives them the reassurance that
they are not alone. I been volunteering since 2013. It started at a
family shelter in Fairfax, Virginia and I continued to volunteer in
my hometown of Baltimore at the Weinberg Housing and resource center.
The responsibilities I have volunteering at WHRC is to work
collaboratively with community organizations, program group
activities with residents, assist with audio visual equipment, assist
in planning events with residents, and transferring client
information, attendance and class participation into ETO database
For me the biggest challenges I face when I volunteer is finding
different and creative things to do for the residents in the shelter.
Seeing how happy the residents and staff get when they see that you
genuinely is satisfactory for me. I learned that it can easily been
any of us. What can all be in that situation and if we was, wouldn't
we want help too? Volunteering is a way of giving back to your
community while developing important social skills, and gaining
valuable work experience all at the same time. Why not spend a little
time helping others, because in the end, what goes around comes
around.