Name: Kenneth Allan Wise
From: Trafalgar, IN
Grade: Senior
School: Indian Creek
Votes: 0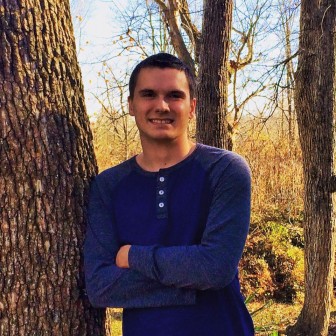 I have chosen to volunteer in three different areas. The first being a food drive for
college students. The second being a clothing drive for a local men's
homeless shelter and the third being a homeless shelter for mothers
with children. I have volunteered approximately two hours a week for
the past year and my responsibilities have been mostly with
coordinating the advertising and assisting with the drop-off of the
items collected. With the mothers and children homeless shelters I
made birthday cards and mailed them to the shelter, so that the
children had birthday cards during their stay at the shelter.
The biggest challenge as a volunteer is finding the time to do the work with
being a senior in high school and finding the resources to drive to
the city. I live about an hour away from two of the places I
volunteer at, so the traveling expenses have been a little rough at
times.
Knowing that I'm helping people in need has given me the most satisfaction in being a
volunteer. I've been raised by a single dad who can't work due to
having lung cancer, so I know what it's like to struggle and be
hungry at time, so helping those out who are less fortunate than me
gives me great pride that I can help others. I don't think most
kids my age even think about people being homeless and not having
enough food to eat. I made several hundred birthday cards for woman's
and children shelter in Indiana and knowing that my cards will be
used to make a child happy on their birthday is amazing. I think that
just giving a little helps others in need and my philosophy is that
we all should give just a little and then the basic needs of everyone
would be taken care of.
I have learned many things from volunteering. I think the number one thing I have
learned is about myself. Volunteering has taught me to be less
selfless and more open-minded towards my fellow man. People of all
backgrounds fall on hard times and many people are very proud and
afraid to ask for help. Those that I volunteer with are great role
models and very positive people who don't volunteer to be
recognized, but volunteer because it's something in their nature
that makes them want to be giving and kind. I have learned that it is
better to be kind than to be famous or have everything that I want. I
do see my volunteer activities as forward looking, because I plan to
continue to volunteer in these areas when I attend college, so in
looking forward volunteering will be a part of my future life.
The change I seek to foster is mostly within myself because I can only control my
actions and change myself. I can only hope in some way that I inspire
my family and friends to volunteer by them witnessing what I do. I do
though wish that the people that are helped by my volunteer work get
the help they need and stay strong.
If I were to come back in many years I would like to think that my volunteer activities
made a difference in those I helped. I know that the food pantry at
the college is feeding hundreds of students a week, so I know I made
a difference in helping students not go hungry which got them through
college.