Name: Abraham Ezekiel Deleon
From: Garland, Texas
Grade: 12th grade (Senior)
School: University of North Texas
Votes: 71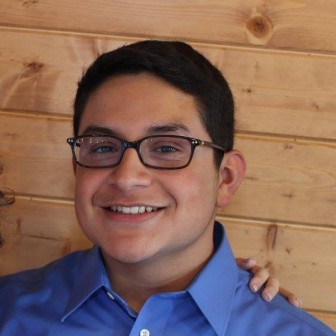 Abraham Deleon
Throughout my high school education, I've been given the
opportunity to give back to an organization that has watched me grow
up through elementary school and to the end of high school. From 6th
grade to sophomore year, I was a student in the karate classes until
I earned my black belt in December of 2013. After earning my black
belt, I turned around and began teaching at the karate classes.
Instead of doing it for money, I did it to give back to the
organization that I was involved in for most of my life.
I was a teacher from December 2013 to November 2016 in the karate
branch of the YMCA. Although I had to stop due to getting a job, I
was in charge of teaching children, families, teenagers and adults
how to defend them while also keeping a healthy body and mind. I
would teach self defense to students of many ages and would make sure
that everyone was involved and had a good time. From stretching and
cardio to kicks and punches, I made sure that even the adults would
have fun while also learning how to defend themselves against
unwanted predators.
Although volunteering was a key point in my life, it was not easy at
times. Sometimes I would have to adjust to show special attention to
a child who had a special need. One of the biggest challenges was
learning to understand that not everyone is the same. Some children
had ADHD and others were just shy, but no matter what they had, I
made myself sure I could work with them and show them the amount of
attention they needed to be successful in the classes while also
staying healthy and making friends. What I enjoyed most from
volunteering was seeing students use what they had learned from me.
Whether it be how to perfect their kick or adjust their stance,
either way I would be proud of my students for remembering what they
learned from me and helping them get better at their karate.
When I think in to the future, I see my activities and volunteering
as doing something good for not only myself, but everyone who I
taught. Karate is a way of self defense and also exercise, and both
greatly can benefit someone. With that, I truly believe that in many
years down the road, I will look back on what I have done and feel
complete. I will know for a fact that after growing up and being
taught these things, I was able to teach them to other people and
create lasting memories in them that will not only better themselves,
but also something they can share with others and help make their
lives better. I believe that I have started a love for karate in my
students and that they will pass it down to others.