Name: Eileen Truong
From: Stockton, California
Grade: 10
School: Middle College High School
Votes: 0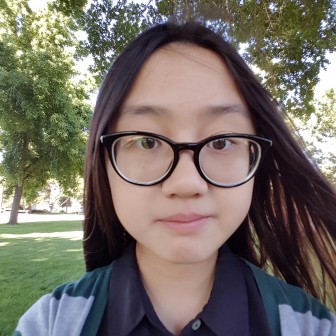 One program I've been volunteering at is Bread of Life. Bread of Life
is a non-profit organization that distributes a variety of foods to
people with little to no income. It has a variety of roles that
require lots of volunteers. A volunteer might set up bags of
groceries or help load them into cars, it all depends on what you
like to do. I mainly set up the groceries of food, which is very
fast-paced. Every once in a while, I cart groceries to people's
cars and load them up. It's always nice to interact with many types
of people, many of them are very appreciative of our help. It's
been about two years that I've volunteered for this organization. I
guess the biggest challenge I've encountered while working are the
people. Some are very uncomfortable with our help, feeling kind of
embarrassed from receiving help from someone younger than them. I
don't find it weird to be helping them, and I wish they'd feel
more comfortable with our volunteers. The satisfaction I get from
volunteering is knowing that my help is well appreciated. I like
receiving 'Thank you's from the people benefiting from this
organization. Most of our patrons greet us with a smile even though
it's so early in the morning. I've gained better social skills
from my time at Bread of Life. Before I did community service, I
thought it was a complete waste of time. Now I find it as a way to
kill time and do something productive.
Forward looking, to me, means helping someone out now to benefit them in the
future. Someone who is in dire need of help now, might soon be a
scientist or a firefighter. You help them out when they're weak,
they will slowly get stronger and might help other in need. Our hard
work in Bread of Life will contribute to "forward looking"
because I believe that everything starts with our basic necessities
in life. According to Maslow's hierarchy of needs, it starts off
with physiological needs. This first level requires food which our
patrons receive from Bread of Life. Before one can grow as an
individual, they must first prioritize and satisfy their body's
needs until they are strong enough to pursue their goals and inspire
others to do the same.

The changes that I want in our world is a way to decrease food waste.
Lots of restaurants throw out perfectly good food because it'll go
"bad" the next day. If we can find a way to collect all the
leftovers from restaurants and grocery stores, we might be able to
feed the homeless. I think my volunteer activities will make a
difference by encouraging others to eat balanced meals. The food that
we distribute from Bread of Life are all foods from all the important
food groups. This will help decrease the likelihood of childhood
obesity and also bring forth a generation of successful individuals
who will contribute to our society and help others.