Name: Connor Ian Smith
From: West Lafayette, Indiana
Grade: High School Junior
School: William Henry Harrison High School
Votes: 44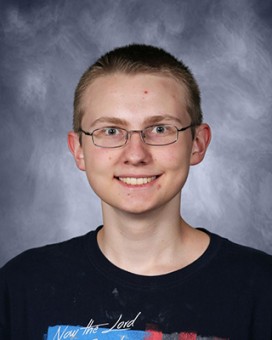 The
Mere Library Volunteer
During the summer months of 2011 to 2016, I have had the privilege of
volunteering at the Tippecanoe County Klondike Branch Library. I was
assigned to help children for the Summer Reading Program that the
library hosted every summer. I chose to help in this process because
I had enjoyed the library's tranquil atmosphere for years, and I
felt it was my duty to give back to that community.
The Summer Reading Program was not a very challenging volunteering task.
The children would sign up to read a set amount of hours to earn
prizes, and I would be there to guide the avid readers in this
process. I would perform this duty about 2 hours every week for about
9 weeks. Occasionally, I would help out the librarians with other
tasks, such as shelf reading and casing DVDs and CDs, during my down
time.
Despite the lack of any particular challenge, the work was still heavily
rewarding. Every time I would hand a child his or her prize, that
child would look at me with the largest grin ever produced. The sheer
joy on the children's faces would give me encouragement and passion
to continue my job helping the younger generations. This volunteer
duty, in fact, was one of the main reasons why I strive to become a
teacher who views his students as unique individuals, not as one
insatiable entity. It is from this volunteer opportunity that I
learned who I truly am, and who I hope to become later in life.
My tasks performed during these summer months honestly were not
earth-shattering works. Of course, this is not to say that the people
I have helped were not affected by my attitude. Each and every day
that I came to assist the library, I entered in with great optimism
and endless patience. I radiated my joy to the readers through my
undying smile and loving inflection. Perhaps the readers who I helped
would have taken my delight as a guiding virtue and later become
optimists in their own lives. Perhaps my happiness one day may have
planted the seeds of satisfaction in the soil of the next generation.
Perhaps, through this joy, those readers may become guides to a
brighter, happier tomorrow.