Name: Marissa Young
From: La Mirada, California
Grade: 12
School: La Mirada High School
Votes: 0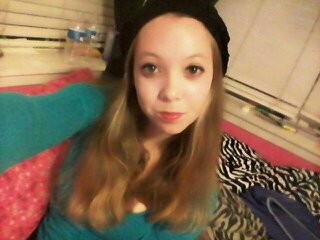 For the past three years I have volunteered as an assistant director for the theatre department at my old middle school. Over the course of approximately four months I spend countless hours at the middle school five days out of the
week as soon as I get out of my own school, and I begin to prep for
auditions, call backs, rehearsals, set builds, and then finally the
performances. One of the biggest challenges and satisfactions of
volunteering at a middle school theatre department is the kids
themselves. The challenge being that there been at least 40 middle
schoolers to keep track of and them being at the unpredictable ages
of 11-13. Another challenge is that at this age puberty s at its
prime and kids have attitudes which make rehearsals long. If the kids
don't have attitudes there's often hardships in their personal
lives which cause other complications. However, the most rewarding
part of my time spent there was getting to know all the kids and
their stories. I was given the incredible opportunity to show these
kids the beauty of theatre and show them that they could be whoever
they wanted to be and that they had a place where they felt safe and
loved no matter what. As assistant director I was in charge of
directing the little actors in terms of character as well as finding
different sides of themselves through developing their character.
Upon the past three years of volunteering at Benton Middle School I have learned a lot more about myself. Growing up I always was more of an introvert until I found my niche and I stayed more on the quiet side, that is until I found
theatre and I learned how to embrace the different parts of myself.
Since I was an assistant director I was in a role of leadership and
authority which was new to me but through teaching "my kids" (the
middle schoolers) I found my voice. From teaching students at such a
vulnerable age I learned to be very patient especially my kids with
learning disabilities, and how to be a good listener because a lot of
kids at this age just want someone to listen and care. In terms of
looking toward the future I definitely want to pursue a career where
I ca inspire kids to accept themselves and be whoever they want to
be, whether that career is in my own acting profession, education, or
social work, my main objective in life is to inspire kids and make a
difference in their lives. I feel that m time spent volunteering at
the middle school I have changed a lot kids' perspectives of the
world of art and even though it may have not been a worldly change I
feel that I have opened the eyes of future generations to the
differences of people and how it's okay to just be you, and that is
the greatest impact I could have on people.