Name: Eva Bracciale
From: Royal Palm Beach, FL
Grade: Senior
School: Home Educated
Votes: 1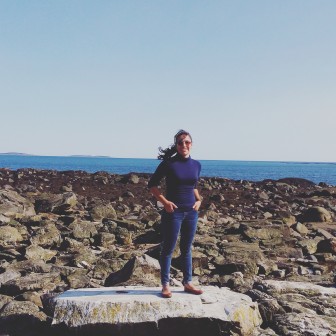 Eva Bracciale
23 June 2016
Mirror
Mirror
A mirror has no choice in the matter of what it reflects because its
nature is to reflect, and that is all it can do. In the same way,
children are innately reflective. Psychologically, this principle is
known as social referencing. By the time a child is one year old, he
or she begins to watch other people for information and
clarification. Toddlers learn how to react when they observe
sadness, fear, and pleasure in those around them. Throughout
childhood, children look to peers and adults for understanding of how
to speak, act, and think. This is a major reason why I have chosen
to volunteer with the children's program at the local church.
Any week that I am able, I spend from ten to fifteen hours teaching,
playing with, talking to, and dancing with preschoolers to preteens.
It can be challenging at times to find enough time to get there but
the difficulty pales in comparison to the joy of watching a
four-year-old grow up to love God and love people with a passion. No
feeling of satisfaction will ever compare. Volunteering in this
capacity has taught me everything that I know about leadership and
servanthood; especially the fact that leadership should never precede
service to others. When I began serving as a third-grader ten years
ago, I wouldn't have expected that I would have learned
organizational and management skills that would aid me in my future
as a business owner. If you don't know what organization and
management have to do with children, you probably haven't spent
much time around kids. It's been said that trying to control kids
is like trying to herd cats – in other words, it's impossible.
While controlling them is impossible, influencing them to be world
changers and people lovers is certainly not; and I intend to do just
that.
I know for sure that I have made a difference by the fact that just
yesterday I celebrated the birthday of a little girl that I have been
dancing and singing and playing with since she was born. She is now
nine years old and is stepping into my shoes. I can't wait to see
her surpass my leadership skills and I know she will as countless
others have. These others now lead our 7,000 member congregation in
worship on Sunday mornings and mentor kids younger than themselves in
their walks with God. Additionally, I know thirty years from now,
I'll get to look at myself and know that I was the real mirror in
this situation and that these kids were the ones teaching me how to
love God.