Name: Chaunasei Carter
From: Denmark, South Carolina
Grade: 11
School: Denmark-Olar High School
Votes: 30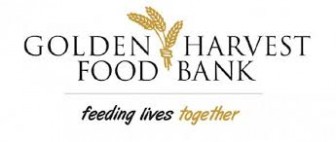 Missions
of Volunteering
By:
Chaunasei Carter
Have you ever drove through a little city that's is so small that it is
most likely unknown, well my hometown of Denmark, South Carolina is
one of those small city. Denmark may be a small city, but it has huge
amounts of pride, and my pride grew stronger in the year of 2013.
This was the year my family organized a food bank program through our
church, the Honey Ford Baptist Church. We were the first church in
our city to dispense can goods, produce, pastry, and etc. to the
people of our community. The Honey Ford Baptist Church Food Bank
Ministry was my first step toward helping others.
In 2013, I was in the eighth grade. I wanted to join the program not
only because I thought it would be helpful to others and fun, but
because I knew that caring for at least one person could change their
mood and perhaps their life. Since then I have worked as a food
distributor, assistant desk officer, and security. Our food bank
program is located on Carolina Hwy. We hold out occasion every two to
three months from six o'clock a.m. to twelve o'clock p.m. If we
do not end at twelve o'clock, we then end at the time once all
citizens have received a box. We also give our elderly citizen, who
cannot receive for their selves, first distribution. If we have any
leftover food, we give to those who didn't receive at all.
As I grew with this program I have been challenged numerous of times.
The biggest challenge I have faced and currently facing are the human
beings who feel the need to lie so that they may endues more good and
take from other who are in need of good. As a young person myself I
believed the word that I have received, but now the program has
improved and now only a few people would lie. Once the word spread of
our program, more people came and with that I saw more happy people
in the community. It was superb to see a smile on a child, adult,
even the elder face once they received their goods. Seeing people
leaving, having a great feeling inside them, and knowing that someone
cares is my satisfaction as a volunteer.
Being a volunteer has taught me more about being less selfish and giving
more. It also taught me more about the less fortunate. It is a great
way to show that you care and love them just as you do to everyone
else. Most people in the world do volunteer just for school and do
not put any effort or passion in their work, which is a disgrace in
my opinion. In the future I hope to continue and expand my volunteer
work. I believe that the work I'm doing now will make a bigger
change in me then it already has, and I can't wait for it.