Name: Carli Jo Kickert
From: Franklin, Tennessee
Grade: 12
School: Christ Presbyterian Academy
Votes: 0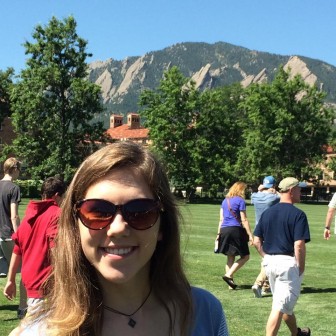 I have lived with a life-threatening allergy to peanuts and tree nuts
for fourteen years. Growing up with this this disability has bestowed
upon me a responsibility: to save others that are helpless to save
themselves.
When I was younger, I was oblivious to bullying. I think it is because I
would surround myself with friends that loved and respected me. But
in sixth grade, when I was thrown into a new school and those friends
moved away, my eyes were opened. I was quickly exposed to the
bullying that I had avoided my whole life. I was forced to find
courage in myself that I never thought I had. I knew that if my life
was going to change, I would have to stand up to the bullying and
prove that I no longer feared my allergy, and that it did not define
who I was.
During my freshman year, my mom found an organization called FARE (Food Allergy Research
and Education). They held an annual Teen Summit in Washington D.C
where teenagers from all over America could come and interact with
people that had food allergies like theirs. My first Teen Summit is
one I will never forget. In a school where I was one of the only kids
with an allergy as severe as mine, it was incredible to see that I
was nowhere near alone. The weekend was spent exchanging stories and
solutions to problems that I didn't even know I had! I kept in
touch with all the friends I had made, and even returned the next
year to listen to more stories and learn about my allergy and how to
fight it.
During the summer of my tenth grade year, in which my third teen summit was
approaching, I knew that I wanted to be more that just another
high-school student that sat and listened to others. I had stories of
my own. So I joined FAIR's Teen Advisory Group where I would have
the chance to teach the kids that were lost, just like I used to be.
At first, it was difficult to find a way to relate to kids that had
allergies so different than mine. I had to find new ways to tell my
stories that would touch each and every one of the kids. But seeing
their faces as they realized that they weren't as alone as they
thought was one of the most rewarding feelings. I was actually making
a difference in their lives!
My service to FARE never ends. As food allergies become more and more
common in our society, I am constantly presented with opportunities
to teach. It has taught me responsibility and maturity that I will
take with me the rest of my life. I will always be serving a purpose
that is bigger than myself. I know that my actions have made a
difference, and I hope that those teenagers will find bravery and
courage in themselves to teach others, just like I did.