Name: Madison Bauld
From: Tampa , Florida
Grade: High School Grade 12
School: Hillsborough Community College
Votes: 0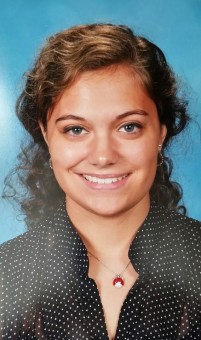 Madison
Bauld
7.14.2016
Volunteer
Essay
Off to the Olympics!
In 2014 and 2015, I received the honor of helping in the Special
Olympics that were being held at the high school football field in my
town of White Hall, Arkansas. I was selected for this because I knew
what it was like to work with special needs kids; my younger brother
has severe ADHD and he can be a handful. But really anyone could
volunteer. One day in April, children with special needs from all
over the state were brought by their schools to compete in Olympic
events. They participated in events such as the long jump, softball
throw, and many different running events. There was even a wheel
chair race. Of course, after each event there was a proclaimed first,
second and third place, but everyone received a prize. Each person
who volunteered was assigned to a child to look after during their
events. Honestly, all the kids were so excited; the hardest part was
keeping up with them! This volunteer work was not especially
difficult, but was exceedingly rewarding. Watching the children's
faces as they competed, cheering for them when they finished and
watching them work together with their friends was incredibly
inspiring. Humans as a species tend to be so selfish and competitive.
But these kids didn't care if they won or not, they were just there
to have fun! The entire experience was also extremely humbling, and
made me appreciate my good health and stability a whole lot more.
Considering what major I am pursuing, this type of volunteer work will not help
me much on my way to achieving it. I am going to obtain a major in
environmental studies and perhaps a minor in zoology; I love animals.
One day I hope to help animals on a reserve; specifically pandas in
China or sloths in South America. To me, forward looking means
finding way to make the world a better place for everyone, people and
animals alike. Volunteering at the Special Olympics made a difference
in those kids' lives, even if it was for a day. For one day, they
were the stars!