Name: Rocky Tran
From: Morrow, Georgia
Grade: College Freshman
School: Clayton State University
Votes: 1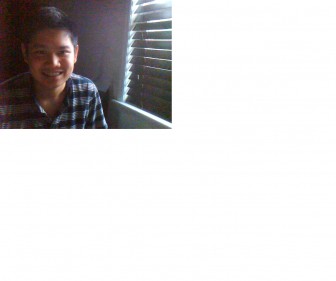 America is the land of opportunity. The individuals who stand behind the
belief that it's the home of the brave and the land of the free has
made productive use of their time in assisting others while
preoccupying themselves with their careers , jobs and occupations.
Most accredited institutions have deemed it quite necessary to lend
their student's will in serving their greater good in the
community. Those who accept the challenge tend to hone their
characteristics in pursuing their major and become productive,
responsible citizens. My priest explicitly told me that one must live
their life by serving others .
It would seem more endeavoring to take care of elderly folks because it
touches the roots of my childhood. My girlfriend inspired me when she
would occasionally speak of becoming a registered nurse and the
experiences that I learned from my uncle's and grandpa's time in
the emergency care facility. When it comes to the other areas of
volunteer work , I've had several incidences that were unfortunate
or humorous. To be frank , an estimate of my volunteer hours is at
least seven hundred sixty eight. Basically , I would do four hours
per four day span monthly.
My responsibilities seemed menial such as tending to their medications
or accompanying them during their fraternizing over a friendly game
of chess . However , the supervisors deemed it necessary for me to
provide the elderly folks some amusement or helping them to eat
during their designated times. There were a few instances in which I
declined to attend to the orderly's statement of "bowel
movements" among the older folks. The most evident challenge I face
as a volunteer is making time for them and my own life. It's put a
damper on my character and how I compete geographically.
At the end of the day , I draw my greatest inspiration to how they
reminisce about their life and the elderly folks would make
comparisons with my own. Elderly individuals have bestowed upon me a
present of past mistakes in which I can improve my future upon. Some
experiences in which I can draw back from my time well spent at the
"home" is that everyone takes time to open up and they have
different preferences when it comes to living their lives in the
home. As a result, I have the tools in which to assist my forthcoming
folks.
My activities are forward looking in providing optimism to a soon
approaching death . Forward looking is how I want the older people to
see themselves in living a long and endearing lifestyle. There isn't
a significant change in how I seek to foster the world except one
being fortunate of having enthusiastic minds showing their
appreciation to the heroes of war and love. In ten , twenty , or
even thirty years , my volunteer work would not have made much of a
difference . Most people spend more than sixty four hours per month
volunteering their services.