Name: Sara Belchik
From: Pawcatuck, Connecticut
Grade: 11
School: Stonington High School
Votes: 96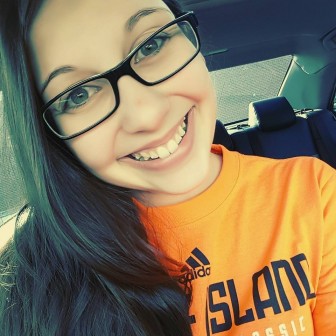 For the past three years of my life, I have been volunteering at Westerly
Animal Shelter as I have always had a passion for animals and will
continue to do so for the rest of my life. It has been a dream of
mine to help animals of all sizes and species. Through the shelter, I
have been able help both humans and animals.
Currently, I have approximately seven hundred hours of dedication and will
continue through my senior year. During the school year, I volunteer
for six hours on the weekends. As for the summer, I volunteer for
almost 20 hours a week to maintain my dedication, roughly 180 hours
total. Overall, I receive more than 200 hours during the summers.
On a daily basis, I clean animal cages of varying sizes and
organize/stock supplies needed for the following day. I also submit
information to online sites (ie. RI Department of Environmental
Management) and socialize with animals of varying species. Along with
my manager, I complete adoption paperwork and interact with the
public to help them find an animal that best suits their conditions.
There are ups and downs to every job, including mine. Each day, there are
animals who run away or are found and kind-hearted people bring them
to W.A.S., but not all scenarios turn out nicely. Two years ago, I
felt every emotion possible over one animal, she was ill beyond
repair. I remember feeling completely useless, all I could do was
watch her get sicker by the hour. The challenge was facing the fact
that I could not help her and moving on.
At the end of the day, I am satisfied with what I have done and I feel
that I have made a change in the world, minor or not. I reflect on
what I have done that day and it makes me happy to know that my hard
work pays off and that I have helped the townspeople.
From this experience, I have learn the proper ways to interact with the
public as well as how to manage events within the shelter. During
these past years, I have learned how to deal with stressful times and
how to properly address a problem, big or small.
As for the future, I see my actions benefiting almost anyone. "Forward
looking" to me means the advancement of ideas that will help future
generations. My actions may only help in a small way but at least I
am able to show younger generations the values an outstanding citizen
should have. Giving back is one of the most important ideals to me
and I am appreciative of everything I have ever received in my life.
Thinking many years in advance, I hope that my work inspired more people to
help with a multitude of causes, not just for animals. In the world I
see, I picture the world working for a greater cause, the future of
humanity and the overall happiness of mankind.