Name: Ashley Choate
From: Spring Valley, IL
Grade: 12
School: Hall High School
Votes: 0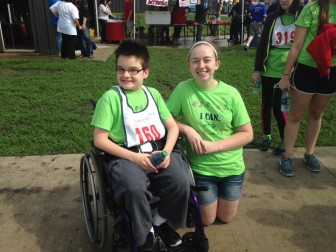 One
Small Act, One Big Difference
Mahatma Ghandi once stated, "The best way to find yourself is to lose yourself in the service of others." This is one motto by which he lived his life, and I
have taken it as an inspiration for my own as well. I believe that
volunteerism is an immensely important aspect of society and I try to
do my part as often as I can. Working with younger children and with
animals are two of the areas that I enjoy volunteering in. A couple
of different times every month I will spend an average of two hours
volunteering at the animal shelter. Usually, I volunteer in the cat
part of the shelter, brushing off their beds and toys, cleaning their
rooms, and just giving some love to the cute creatures. More so than
cats though, children need love. For the past couple summers, I have
volunteered on staff at a Bible camp. At this camp, I have been on
kitchen staff for one week each summer. Other than hours of dishes, I
also was able to help prep and serve the food to the kids and other
staff. Each week that I did this, I volunteered for a total of about
40-50 hours. It was exhausting, but definitely rewarding.
Volunteering isn't always fun, but the rewards outweigh any obstacles. Putting in hours
of hard work can be very tiring and people don't always appreciate
the work that volunteers do. However, seeing those people that are
very appreciative and being able to witness the joy that volunteers
are able to bring people is definitely worth it. The best times I've
had volunteering were at the Special Olympics. At my high school, I
have been a peer partner for a student with special needs in my P.E.
class for 3 years. When the time came for Special Olympics, my
partner signed up and I was able to go with him to each of his
events. Seeing how much fun he had and being able to help him have a
good time even when he didn't win was amazing. Sometimes
volunteering needs to be nothing more than being an encouragement to
people and making a small difference in their day.
I have learned many different lessons during my times as a volunteer. I
think the biggest lesson to learn though is it doesn't
matter how small and seemingly insignificant of an act you think
you're performing. Even the smallest of deeds can have an
astounding impact on somebody's life. It's often easy to look at
myself and think "I'm just one person. What could I ever do to
truly make a difference?" But then I have to remember that if I do
one small act and thousands of others do their one small act, the
world could be changed. Simply by doing my part, I can be a piece of
the puzzle to make the world a better place.