Name: Elizabeth Ortiz
From: Katy, Texas
Grade: Freshman
School: Cinco Ranch High School
Votes: 12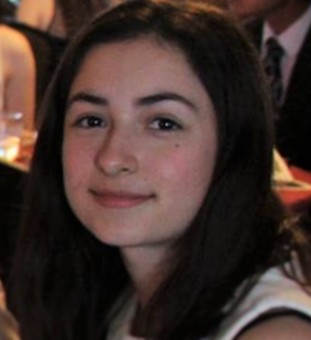 I've only volunteered once in my life. But that one time was enough to
change my idea of community service and helping those in need. About
a year ago, my friends and I decided it would be interesting to
volunteer at a Walk to End Alzheimer's event. Together we passed
out flowers to the walkers, giving each person a certain flower based
on how Alzheimer's has affected their family. We were there to set
up and clean up the event, and volunteered for about six hours. It
was incredible to see the amount of people suffering from this
disability in my community. Although Alzheimer's has yet to find a
cure, volunteering made me feel as though I was doing something about
it. That I had the ability to give support and encouragement to the
hundreds of people around me. I believe from my small experience of
volunteering, I have matured and grown to reach out more to others
than I have in the past. Standing at the flower booth brought me to
realize that our actions, no matter how small, can speak loudly for
themselves.
The biggest challenge would probably be time. It's difficult to
participate in every volunteer event, because there are so many
disabilities and diseases that need awareness. Not only are school
related responsibilities a burden towards helping the community, but
my parents still serve as my only means of transportation. Our busy
lifestyle makes finding free time difficult. Despite these few
obstacles, there is nothing that will prevent me from taking action
to continue volunteering in the future.
Like many other students my age, I want to change the world and do
something meaningful with my life. Ever since I can remember I've
been passionate about art and literature, using my creativity to make
others feel important and loved. This is exactly what volunteering
felt like to me. For those six hours I was able to bring support and
comfort to everyone suffering. To me "forward looking" is making
an effort to alter other people's lives and bring a sense of
enlightenment against issues. I hope to make a difference in every
community by bringing awareness to disabilities, because I never
would have imagined the amount of people suffering from Alzheimer's.
It is silent, but through volunteering I hope to make it loud. If I
were to return in thirty years at the Walk to End Alzheimer's
event, I don't believe I'd have been the reason doctors would
finally discover a cure. My presence might not have affected the
world, but I know it affected a single person sharing the world with
everyone else.