Name: Hannah Whitney
From: Los Gatos, California
Grade: 11
School: Los Gatos HS
Votes: 0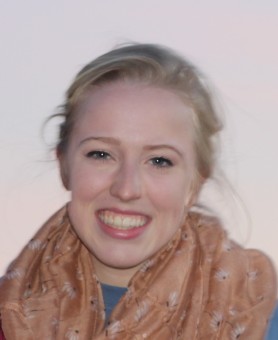 It is my ambition to volunteer my time to children with developmental,
social, and learning disabilities. However, it wasn't until the
birth of my youngest sister and only brother that I saw the
familiarity and impact of disabilities in everyday life. Although a
blessing for me, I saw this as a disadvantage for others. Full
appreciation for a disabled individual doesn't come without the
experience. In fact, many teenagers and adults live their lives
feeling quite uncomfortable around a person with special needs. With
this idea in mind, I decided to create a club meeting for at least an
hour a week that would focus community service-seeking high schoolers
to the needs of disabled children.
Being the founder and president of Open Hearts Club at my school posed
great opportunity to share my passion of volunteering with my peers.
On the other hand, this posed great challenges. Motivating myself is
one issue, but motivating fifteen other teenagers with busy schedules
to commit their time to unpredictable children is an even greater
challenge.
Keeping this in mind, I focused my attention on a recovery hospital for
children with severe disabilities. Children's Recovery Center
became the perfect organization to volunteer with. Not only would I
be exposing my club members to the needs of developmentally disabled
children, but the children would be gaining experience with youth my
age. This is quite different from our school environment where
special needs students are typically alienated rather than
integrated.
Within a year, we began to volunteer with children with more social and
learning disabilities through a local soccer league on Sundays for
two hours during a three month season. It was then that I really
began to see the true impact of my club. Not only was I able to
develop emotional connections to some of the children, but I was able
to see my club members open up and develop connections as well.
Looking forward, my mission is clear. Children and youth disillusioned by
their own disabilities gain more confidence if acknowledged by their
peers. Also, by giving teenagers the experience of communicating with
a developmentally, mentally, or socially disabled child, they will
feel more confident when addressing the needs of their own children
who may have special needs. Much of how we behave and what our values
are stems from our childhood. Disabilities can certainly be an
obstacle in that development. My hope is that children with special
needs will be given the right amount of attention so that they may
develop in a safe and caring environment. With this strategy
implemented in families nationwide, I believe that the amount of
youth in juvenile corrections and adults in prisons with
developmental and learning disabilities will decrease significantly.
Because of my particular volunteering interest, I want to spend the rest of
my life investigating effective ways to address the needs of people
with different disabilities as well as defending their rights in a
court of law.