Name: Rachel Johnson
From: League City, Texas
Grade: College Freshman
School: University of Texas in Austin
Votes: 0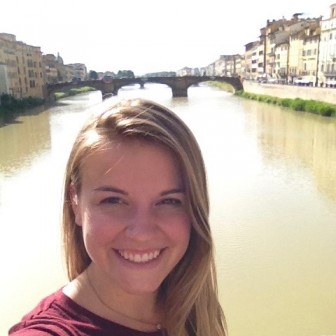 My patience is wearing thin. There is a couple to my right arguing about
the nation's political climate, a boy behind me is clearly enjoying
drumming his feet on the back of my chair, and I plug in my ear buds
once I hear the captain begin an announcement with, "We know you
have a choice of airline providers…" After three songs I remove
my headphones as the safety demonstration continues. I hear, "secure
your oxygen mask first, then assist those around you." Something
dawns on me: We are expected to assist others in a time of emergency
after we have ensured the safety of ourselves. However, in our world,
no matter how able we are, it is not our responsibility to donate our
time; no matter how much money we have, it is treated as a sacrifice
to share.
I believe that it is not only good practice, but our responsibility as
humans, to give our surplus of money and time to those in need. At
this point in my life, I have very little to offer monetarily.
However, I can volunteer my time, and it is a priority to do so. I
volunteer for three to four hours every Sunday morning in the
Pediatric ICU at Dell's
Children's Medical Branch. Working for about a year, I have held
infants when their parents were away, restocked the cabinets with
linens or gloves, and completed any task the doctors and nurses
needed. My choice to work in the hospital was based solely on the
notion that these are children who have suffered through something
that was out of their control. There are many terrible problems in
our society, but when these problems are inflicted on the youth,
particularly infants, they have no ability to protect themselves
without help.
The most challenging aspect of being a volunteer is watching children
pass and not having the knowledge or ability to save them. I can help
the doctors, which ultimately helps the children, but I always want
to do more. On the other hand, it is incredibly satisfying to see a
child, who has been suffering for his or her entire life, smile while
you color together. Nothing can take away that sensation. Moreover, I
have learned that I am not single-handedly changing the world, but I
am doing something valuable.
This upcoming year, I will continue my work at the hospital and begin
working at a local therapeutic orphanage, with hopes to help more
children. These services are "forward
looking" because children are the citizens of tomorrow. I want to
impact the future by uplifting the individuals that will live there.
My hope is that there is one child better off because I helped.
Further, I hope that by volunteering, I can encourage others to
follow suite. I want society to view volunteering and donating as an
opportunity, not a chore. Will I make a difference? No one can ever
really know, but the uncertainty will never stop me from trying.