Name: Sheyenne Harris
From: Detroit, Michigan
Grade: Senior in high school
School: University of Michigan-Ann Arbor
Votes: 0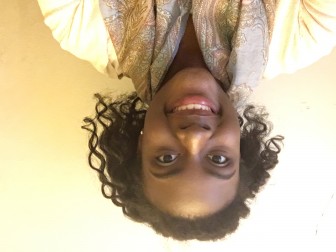 Optimist
Community

During my 11th grade year I participated in an organization titled
Roundtable Club. This club was inspired by the medieval era when
Knights would sit at a round table to be the same distance, or
radius, from the center. One day when I walked into Roundtable and
the mood felt somber, the topic was depression. Mushera, the
co-president, disclosed that she was diagnosed with depression and
this shocked me because she seemed well put together, but on the
inside lay deep despondency. This made me aware of the fact that
people who are close to me could be suffering from the same thing and
I would not know it. They may place on a mask around others to make
it seem like they are fine even though they are not. This news
sparked, my friend, Lorian and I to start a new club during our 12th
grade year which would be title Optimist Club. The purpose of this
club would be to give advice and promote a positive mindset. As a
founding member, I plan to help people who suffer from mental
illness, such as depression to overcome or cope with their dejection
as best as possible. Spreading positive thinking is what I, as the
Vice-President, promote and in this community and I will continue
spreading love, peace, and a sound mind.
I was also able to give back to the community during my 11th
and 12th grade year through the National Honors Society. We participated in
community service events monthly the varied. One month it would be
donating money to students in my high school in order for them to
receive free bus cards for transportation to school. Another month
would be volunteering at the local garden area to help clean it up
and harvest fruits and vegetables. Also, we had to tutor freshman
once a week in a core class. In 11th
grade I tutored a male student in Geometry each week. Helping him
study geometric definitions and working on homework problems. I
enjoy giving back to the community, and promoting positivity. With
this I am able to make a difference in someone's life, whether it
be big or small.