Name: Cassandra Harrison
From: Visalia, CA
Grade: High School Junior
School: Mt Whitney
Votes: 0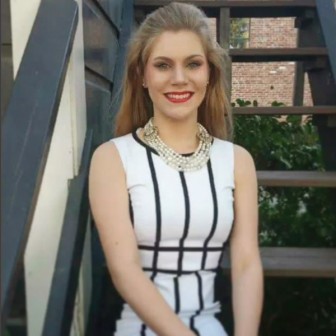 Cassandra
Harrison
Bullick
AP
English
22
August 2016
Personal
Insight Question

Although childhood cancer is a known issue,
is it an issue that most people do not want to face. With astounding
numbers (such as: one out of every two hundred and eighty-five
children will be diagnosed with cancer, one out of every five
children with cancer will not survive, and fourteen thousand five
hundred and eighty-three children will be diagnosed with cancer this
year) it is an issue that should not be ignored. September is
National Child Hood Cancer Awareness Month; to help during that
month, you can become informed, fund research, organize an event, or
simply wear gold!
I am active in the fight against childhood cancer. I am part of a
charity called, "Lauryn's Hope." Lauryn's Hope does fund
research; however, the members of the charity also surprise the kids
of Craycroft at Valley Children's hospital with Christmas presents.
Casey Cox, the founder of the charity, lost her daughter, Lauryn, to
childhood cancer. Now it is Casey's and the charity's mission to
raise awareness for childhood cancer; she is dedicated to making the
stay at Craycroft as comfortable as possible for the patients and
their families. This past December, I joined Lauryn's Hope and
helped delivered gifts to the children and their families. Knowing
that I helped give hope and comfort to families battling childhood
cancer sincerely changed my perspective on life. I am grateful that I
am able to aid the fight as a healthy young woman.
The members of the charity believe that society needs to stop turning a
blind eye to childhood cancer and face it like the real
issue that it is. Raising awareness and funding research could
potentially save a child's life. Help turn the world gold in
September!