Name: Madeline Snoke
From: Sacramento, California
Grade: 9
School: Mira Loma High School
Votes: 0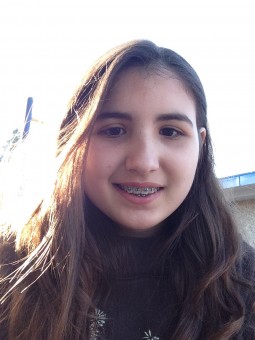 Art is, and always has been, a part of my life. Painting, drawing, and crafts of
any kind drew my attention from a young age. When I heard that I
could help make the same true for more children, I jumped at the
chance.
My middle school was increasingly active with the Tubman House, a program for homeless
families, and ArtBeast, the children's imaginative studio that
raises money for it. As soon as I was able to, I e-mailed the
director of the program and explained how I wanted to help in any way
that I could to make the studio the best for the kids there.
Upon learning I had a passion for art myself, I was given the task of creating a
play-space by the entry. I spent over twenty hours pouring my heart
into it.
Art is a creative outlet I grew up thinking everyone had, because man of my friends had
crayons and markers just like me. But now that my world is bigger and
broader, I understand that lots of kids don't have the opportunity
to play dress-up, play in the mud, draw pictures, and explore their
world the same way I did. I tried my best to make the play-space as
gender-neutral as possible as well, so as not to expose kids to
stereotypes in a place where creativity and open-mindedness is the
main focus.
I was most satisfied with my work when I visited back later and saw kids playing
and having fun with what I had created. It was challenging to try to
communicate with my parents, my teachers, my grandparents who drove
me to get materials, and the staff of ArtBeast all at once.
From this volunteer position, I learned that it does not matter where you come
from, whether you are privileged or not, how old you are, or what
gender you are. Art is something that can bring communities together,
and it is important that everyone has what they need to see that.