Name: Chelsea Ann Marie Beatrice Miller
From: Cockeysville, MD
Grade: cmiller1742@gmail.com
School: Hofstra University
Votes: 0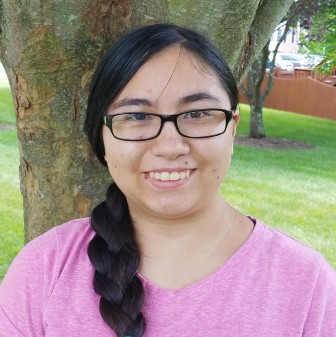 Volunteering in the children's ministry at church benefits the people around me, helps me grow as a person, and gives me a place to belong. Not everyone is lucky enough to find something that they are so passionate about that they gladly
give up their free time for that purpose.
I first started volunteering at church shortly after I moved across the country. Back at my old church, the high school service was at the same time as the rest of
the services. My new church works differently, with the high school
service being at a separate time from the rest of the services.
Volunteering in the children's ministry allows me to attend church
with my family in the morning, and go to the high school service in
the evening, with an added bonus of playing with cute little
toddlers. Interacting with the kids for an hour and a half most
Sundays helped keep my focus here in my new home.
My work at the children's ministry allows parents and everyone else to be able to enjoy the sermon without disruptions from toddlers. In turn, the children get
to play with others their age and have fun while developing important
social skills. By listening to worship songs directed towards them
and being cared for by people who are passionate about Christ, they
are introduced to God at a young age, which will hopefully blossom
into a strong relationship with Christ when they grow older. In
addition, the toddlers gain an early experience with adults who
aren't their parents which helps ease the separation anxiety common
among young children.
Of course, services don't always go smoothly. It can be overwhelming when there are more than ten children in the room or a few of the toddlers come in and start crying. It pains me every time we have to call an inconsolable
child's parent to pick them up. Having more volunteers allows us to
provide one-on-one attention some children need. Being a part of this
process makes me feel like I am making a difference through my
willingness to help connect people to Christ all around. Volunteering
in the nursery also benefits me in many ways as well. Over the last
year, I have improved my teamwork skills by working with the other
volunteers to ensure the children's needs are met. It also allows
me to connect with other people who share both my love of God and for
young children. From the very beginning, the staff at my new church
has made me feel welcomed and valued which has helped me improve my
self-confidence. Working at church gives me something I can look
forward to, no matter how bad my week becomes.
Having the ability to work
with many different people is an invaluable skill which can be
applied to just about anything in life. Just knowing that that I made
someone's day, no matter how old, is one of the most wonderful
feelings in the world.