Name: Makaila J'lynn Garcia
From: Charlotte, North Carolina
Grade: High School Senior
School: University of North Carolina at Greensboro
Votes: 0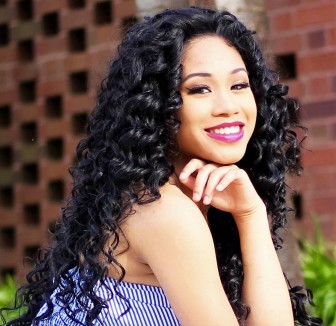 My
Passion for Community Service
By:
Makaila J. Garcia
Ever since I was a young child, I have always loved science and
appreciated what it has done for humanity. The way the world works,
and how we are all connected in the most complex ways, has always
consumed me. I think that at this point in time, our technological
advancements have pushed me more towards this career for the sake of
health and medicine. For a long time, I was searching for programs
similar to internships, but for high school students. Moving on
towards the end of my freshmen year in high school, I was doing
research on volunteer programs in hospitals, and I came across Novant
Presbyterian Hospital. I figured that if I could feel out the
hospital atmosphere, I could get a realistic perspective on how it
would be like working as a doctor or nurse. It required that I
complete an application, and an interview to be evaluated for
different positions. To my success, I was given the title as a guest
services junior volunteer at the front desk where the exploration
opportunities were endless.
As soon as guest stepped foot into the hospital, I greeted them with a
smile and made each one feel at home. Sometimes I would help out
public safety with running errands, and even deliver flowers to sick
patients or the maternity ward. My volunteer supervisor was so
impressed by my hard work and effort, that she pre-selected me for
the position for three years straight. I helped with different events
that were dedicated to our guests and staff to show my gratitude for
their work too. I felt dedicated to a community where I felt a sense
of belonging and I never thought that I would be spending the next
three years of my life pouring my time into such a wonderful place. I
took my passion for helping people and my dedication to the hospital
to create an experience that not many had the chance to receive. If
someone asked me for my honest opinion about what I have learned from
community service, I would respond with, "It makes me genuinely
happy." Over the years I found community service provides a
clear understanding of what humanity truly means. Giving back to the
community or helping others, can inspire them to pay it forward in
ways you would never imagine. People, who may not be able to stand
where I am standing, have taught me to appreciate life and what it
brings. Taking time out my day to help someone else is not a personal
loss, but a personal gain. I grow as a human being, and as a leader.
One of my favorite quotes by Winston Churchill says that "we make a
living by what we get, but we make life by what we give." and in
my words- it is a reward for the soul.