Name: Lauren Anne Stanley
From: Angola , Indiana
Grade: High School Junior
School: Angola High School
Votes: 0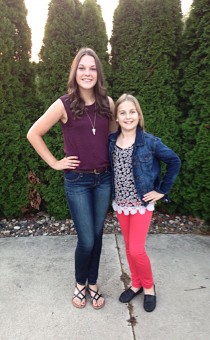 Very few seek out the opportunity to improve their community through community
service or realize the impact it can have on their surroundings. I
have had the opportunity to help all aspects of my community because
of my involvement in the 4-H program for nine years. Throughout the
years, I have provided free groceries to families in need, collected
and donated necessities to my local humane society, and made holiday
gift bags for residents at a local nursing home. By dedicating my
time one or two hours a month, I have been able to better people's
lives and give them faith in their community.
Being a volunteer offers endless benefits, but it can also present
difficulties. In my experiences as a volunteer, the most difficult
part has been time availability. Being an active student-athlete, it
is hard to find extra time to dedicate to the community. I wish I was
able to spend more time helping the citizens of my community. In
order to balance this downfall, I have learned to incorporate
volunteerism into my sports teams. For the past three years, I have
helped organize an annual community service project for my golf team
by collecting supplies for our local kennel. This has been one of the
best parts of volunteering because I can help my community while
influencing my friends and teammates to do the same. By far my
favorite part of volunteering though has to be the priceless reaction
I receive after helping someone. The thankfulness in their eyes is
just an experience money can't buy.
Volunteering has taught me many lessons and impacted my decision on a career. I have
learned that a little bit of time dedicated to helping other can
offer more benefits than one could ever imagine and the effects have
a lifelong impact. I believe the work I have put in to my community
will have a lasting impact for years to come because while the
physical contributions may not last, the faith of the people and the
attitude of the community will be forever altered. That is what
volunteering is all about and it has become a lifelong goal of mine
to continue to serve my community through various activities of
volunteering.