Name: niemah s shabazz
From: north hollywood, California
Grade: senior college student
School: Los Angeles Valley College
Votes: 3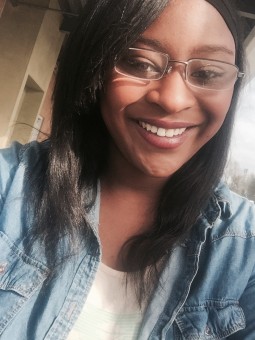 Shabazz,
niemah
Youth
forward Scholarship
Saturday,
June 18, 2016
First I would like to start by introducing myself, who I am & what I am all about. My name is
Niemah Shabazz, I am a current LAVC student seeking my AA degree in
arts, after I would like to attend NYU next spring, my majors are
architecture & design as well as Fashion design.
My area of volunteering is in feeding the homeless, tutoring children & more recently I have
decided I would soon like to start my own food drive. I would say I
volunteer on average about 15 hours per month. Gradually my
responsibilities centered around coordinating events and helping set
up as well as making sure in the end everyone was happy, because to
me that was all that mattered.
My biggest challenge as a volunteer is seeing how people live & what they have gone
through, it makes me really appreciate the opportunities I am given
each and every day.
The most satisfying thing for me is always knowing that I did all I could, I get chills in my heart
when I see the looks on people's faces while they thank me for what
have done. I get to go to sleep at night feeling like a hero, I may
not have saved a life but I absolutely know what it feels like to
need help, or even to need someone to just listen, listening goes a
long way in the end.
I learned so many things, most of all I learned how to handle different kinds of people and their
different attitudes, I mean that in a very positive way. Generally,
there are a lot of people who have a hard time accepting help or
believing that someone actually cares but to me it is all about
building relationships and showing that you are doing it to not only
help them but to help yourself.
Volunteering is a hobby that I am absolutely in love with it, along with my majors I would like to have
my own charity someday that not only helps people get back on their
feet, but help them stay there by providing jobs and housing.
To me "Forward Looking" means believing, believing that there is a future in everyone. You have to
believe in something, know that in time things will happen for you,
inspiring things.
For me volunteering has made me appreciate my future and what I want to accomplish throughout my
life, I am so inspired. I believe that things will get better, by me
helping change the world one step at a time.

Overall I definitely think my passion for volunteering will have made a difference, not only do I
love helping people but I also enjoy talking to them and relating,
sometimes all you need is that one person that one voice that changes
your outlook on things. And if I did that for someone years from now
I can honestly say I have lived.