Name: Madison Deitch
From: Searcy, Arkansas
Grade: College Sophomore
School: Harding University
Votes: 74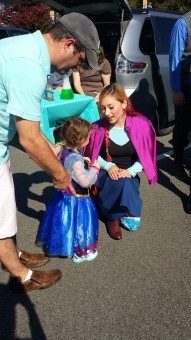 I have been involved in several volunteering positions including
working as a gift distributor with Toys-for-Tots, staffing community
athletic events and camps, shelving at the local library, providing
free clothes/food/babysitting/ministry to needy individuals and
families, teaching youth at my home church, face painting at local
events, projects against pollution, and more. I chose most of these
opportunities just because they were available for me to be
immediately useful in my community.
Typically, I volunteer three hours a week along with, seasonal or one-time
events in addition to routine commitments.
I have bounced around between a wide range of volunteer work, but I
have begun to focus more on leading the youth of our communities and
providing free products and services. In some cases, I was/am in
charge of a group of children, and in others, I play my part in
keeping everything safe and/or organized.
One of the greater challenges of working in underprivileged communities
is knowing that there is only so much I can afford to do for them at
this time in my life. I recognize that it may seem insincere or maybe
even unachievable, but I cannot wait to graduate and build up enough
savings to build and run a homeless shelter. Honestly, I cannot think
of a more motivating reason to build wealth than to share it!
The best part of volunteering is when children are more than happy. Often
people of all ages come regularly to our programs and are discouraged
and exhausted. Our goal is to bring them joy and hope. Happiness is
nice, but it is not as sustainable as joy, contentment, and a good
attitude.
I have learned that children grow up so fast, but they do not mature
nearly as quickly. We work to help them understand that there is more
to life than competition, control, and social status.
My career path also involves children as I plan to become a physical
education teacher and coach. Keeping children active and busy is a
proven way to teach them discipline, teamwork, and to keep them out
of the streets.
Once I chose to focus most of my energy on youth in the community, I
decided to pursue my education in that very field. I concluded that
the more I knew about youth, the more effective I could be. I
consider my education, plans, and career to be forward-looking as
they will prepare me to help the community on a larger scale.
I intend to change the way youth see their choices. They need to know
that someone genuinely cares when they are in pain and about how
their life will turn out. I know that I and fellow volunteer workers
have made a difference, even if only in one child's life, because
we connect with the children. These children know our names and make
better choices every day to work towards a better future for
themselves and their families. In only a few years, the change is
already apparent.