Name: Jacob Paul Elliott
From: Oxford, North Carolina
Grade: 11th
School: J.F. Webb School Of Health and Life Sciences
Votes: 0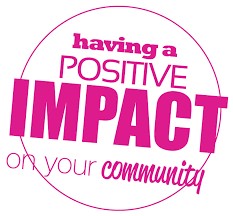 Portal?
Whats That?

Volunteering is defined differently depending on the person.
Some, when they hear the word volunteer, may just dismiss it
as simply work and no pay. Others may view volunteering as being an
opportunity to grow, learn and gain experience. I saw volunteering as
an opportunity to learn and grow, attaining skills along the way. I
chose to work in the Emergency Department of a local hospital,
Granville Medical Center. I volunteer in a hospital setting because I
have plans of one day becoming an Anesthetist. A hospital is a great
place to begin volunteering for there is plenty to learn.
I began volunteering the summer before my 2015-2016 junior year,
working approximately 193 hours over the course of one month and a
half. I averaged around 32 hours per week. This year, the summer
before my 2016-2017 senior year, I plan to average around 7 hours per
week, due to a cut back in needed volunteers. As a volunteer I was
responsible for informing patients of a hospital program known simply
as "Portal". Portal is an online service that allows all patients
to view their medical information. After informing the patient of the
service, I was responsible for creating and managing their accounts,
at their approval. Interacting with patients was the most beneficial
part of my volunteering journey.
Every pro has its con, the most challenging part of being a
volunteer was perhaps interacting with patients and balancing time.
Interacting with the public can sometimes become exhaustive,
especially when dealing with patients who are often in pain.
Interacting with patients was not the only challenge; balancing time
was equally important. Running around in a chaotic emergency
department setting up accounts was very time consuming; therefore, I
was responsible for carefully managing my time. Although volunteering
has its challenges, it also has its merits.
The most satisfying part of my volunteering experience was interacting
with a variety of people. Interacting with patients, hospital staff
and sometimes strangers was the most satisfying factor in being a
volunteer. Not only do you meet new people, but you make new friends
while learning new skills

If I could pinpoint one thing I've learned from my volunteering
experience it would have to be improving my interpersonal skills.
Social skills are one thing that our generation is losing, and it is nice to
know that I have overcome one of many challenges that I, as a
teenager, must conquer before growing into adulthood.

Looking toward the future, I see my volunteer activities as providing the
foundation, from which I shall build my career and ultimately my
life. Although some of us are not great planners, we all plan
somewhat for our future, by looking forward. "Forward-looking",
for me at least, means foreshadowing a sense of direction and
planning. I plan to make a difference by looking forward, seeking to
foster in the world a change via my volunteer activities. I wish to
simply bring glimmers of happiness to the people I interact with.
Making someone's day is perhaps the most important thing in not only
my life, but the world over. If I were to return I think the basis of
my work and recommendations would make a difference, perhaps
providing for a more efficient workplace not only for my peers but
for future volunteers as well.