Name: Marissa Dias
From: Madison , NJ
Grade: High School Senior
School: Saint Joseph's University
Votes: 0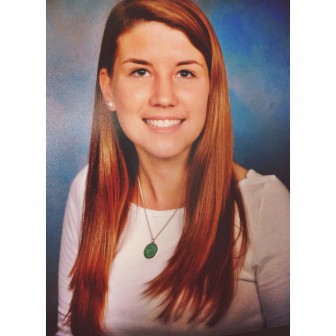 Throughout my high school career, I was involved in many activities, but the
most impactful activity was my volunteer work with my youth ministry
retreats. At my parish all freshman and sophomores are required to go
on retreats as stepping stones towards their confirmation. I had no
interest in going on my first retreat or becoming an adult in my
church community. I didn't know anybody and I was only attending to fulfill the requirement. I
was always extremely shy and hesitant to open up and trust others,
but that quickly changed after the first night.
Within the first hour that night, I felt much more comfortable and I could
open up and be the person that I truly was. I actually wanted to try
to embrace the next few days. I learned more about myself over the
span of three days than I had in ten years. By trusting my leaders, I
was able to relate more to my peers and understand that I was not
alone in my experience. I was committed to the cliche expression,
"everything happens for a reason,"
so I would be more open to the challenges that
were ahead of me and work past them. Our leaders made us feel safe in
a nonjudgemental setting as we gathered in small groups and shared
about ourselves. I realized I was not alone in the everyday
"problems" I faced, but that all of my
peers were going through the same things.
Following my first retreat, my outlook on leadership changed drastically too. I
wanted to help others find their confidence and self worth, just like
I did with my leader. I was determined to give my younger peers the
experience that I was granted with so they could grow in their faith
like I did. As a co-director of youth ministry in the past two years,
I've proudly seen the youths grow as I had. I knew I personally met my objective
when one of my team members shared that she remained in youth
ministry and became a team member because of me. Realizing that I was
considered this girl's "role model," drove
me to want to have the same affect on everyone else. Whether it was
talking to younger classmates one to one, or giving a speech to the
large group, my goal was to make sure that no one felt alone, but
that they had me, along with my other leaders, to rely on.
Now I know that empowering others is something I want to do with my life.
Even though I was a teammate on the basketball court and softball
field, as well as a girl scout, and a babysitter of many years, I did
not view myself as a leader in those positions. Although my
dedication was voluntary, the experience of working, communicating,
and compromising with "colleagues"
to create a memorable weekend for others during my
youth ministry retreats left a lasting and inspiring impact on my
life.