Name: Luis Angel Rebollar
From: Holland, MI
Grade: 12
School: Hope College
Votes: 0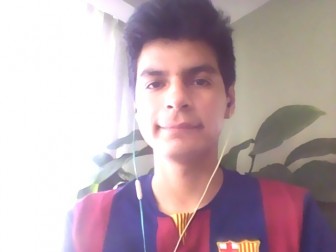 Most people would say they had someone that impacted their life, but for
me, the community that I grew up in definitely impacted me.
Throughout my time in high school, I learned a lot about what my
community was made of. Although Santa Cruz County is one of the most
wealthiest counties in California, Watsonville is a town located on
the outskirts of the county. Most families are farm workers and live
under the poverty level.
Youth in Watsonville grow up seeing or being part of gang activity. Social
inequalities and poverty has a major effect on youth development.
When I started volunteering at the Aztecas Soccer Club in my freshman
year, I worked with teens that were serving probation and had the
opportunity to play soccer with other members of the community in
order to provide a positive image in their lives. While volunteering,
I met many people that are around my age. However, they had made
negative decisions that potentially affect their entire lives. At the
soccer program I was appointed to work with one probation youth. I
coached him and helped him academically. He was two years older than
me and was involved in gang activity for a long time, so I tried
finding something positive in him that would motivate him to make a
change in his life. I noticed that he had one obsession, playing
soccer. I focused on that obsession of his and helped him
academically, look up colleges that had good soccer programs and
listened about what he had gone through. I grew up hearing and
knowing about a lot of youth who had gone through the wrong pathways
of drugs and gang violence. My parents were undocumented immigrants
from Mexico and as a child we went through tough obstacles as a
family. However, their hard work and determination of providing us a
better future has inspired me to make positive decisions that will
affect my family and community. Unfortunately, the youth that was
assigned to me did not have the support, attention and motivation
that I did, and spending time with him made me realize that he was
very similar to me. The lack of role models and a negative
environment caused him to be in that situation. It has been almost
one year since I last heard of him, but just last week I saw him and
he told me he is currently in college and playing soccer under a
scholarship. I was overwhelmed when he told me that and I realized
that my positive behavior had not just helped myself but it helped
others. I also noticed that supporting him in the best way possible
had a greater impact than just feeling bad for him.