Name: Racquel Guadalupe Carpenter
From: San Tan Valley, AZ
Grade: 11th
School: Combs High School
Votes: 0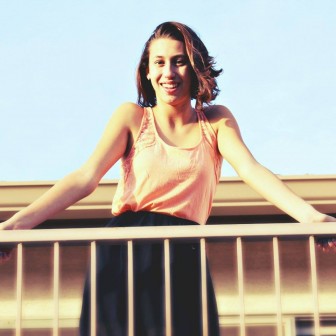 I have chosen to volunteer as a customer service assistant at my local
public library because I love being able to help people in any way I
can and be able to put a smile on their face as I do so. I have been
volunteering at my library for the past four years now and I
absolutely love it. I have been a customer service assistant over the
summer (June-July) of my four years there and I look forward to it
every year because not only does it help the people who I encounter,
but it also makes me happy to be able to help them. I have
volunteered 33 hours each summer since of the summer of 2013 just as
a customer service assistant. I have volunteered another 20 hours
each year since of 2013 for other tasks, such as setting up events.
As a volunteer as a customer service assistant, I was in charge of the
summer reading desk and helped people sign up for the summer reading
program as well as give out their prizes when they got to that point
in in the program. In addition, I answered as many other questions
that people had. As a volunteer, my biggest challenge was making sure
I was giving the people the correct answer to their questions and not
giving them false information. If I was ever unsure about a question
that someone had asked, I actively sought out a librarian and asked
for help so that I could give the person the most correct and
informational answer that I could. The most satisfaction that I have
been given as a volunteer is to be able to help people and make them
smile. I enjoy smiling and being nice to everyone who crosses my path
because smiles are infectious and one smile could have improved their
day. As a volunteer, I have learned that I cannot answer every single
question that comes my way from a person and that it is okay to ask
for help and become more educated myself on the subject so that next
time someone asks me a similar question, I can confidently answer it.
My interest aligns with my volunteering work because I love to read and
being in a library surrounded by books makes me happy. In addition, I
enjoy working with people and making them smile and be happy; being a
customer service assistant helps me do just that. The term "Forward
looking" to me, means that the actions that one does is affecting
peoples life's in the long term run. The activities that I do are
'forward looking' because I could have made someone smile that day
and make them happy, spreading it to others who spread it to even
more people and before one knows it, there are much more happy people
in the world. I hope to foster this change in the world: making
people smile and have more happy people in the world.