Name: Shemaiah Adams
From: Charlotte , North Carolina
Grade: 11
School: Rocky River High School
Votes: 0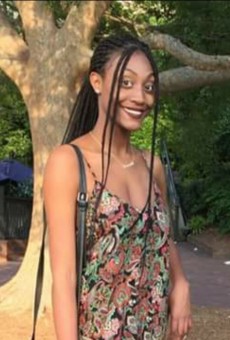 Going into my Junior year of High School, I wanted to get involved so I eagerly
sought out activities predominantly involving community service. I
started to invest my time looking into different clubs my school had,
and I finally signed up for this one particular club called "Project
Unify". You may ask what this club is about and how does it fit
into the category of community service.
Project Unify is an education
and sports based strategy powered by an engaged youth community that
expands athletic and leadership opportunities for students with and
without intellectual disabilities, while creating communities of
acceptance for all.
That is our goal we want everyone participating in this club to feel
accepted, loved, and safe. While in school I participated in this
group quite often, the days would vary from Tuesday-Friday, and some
Saturdays. It all depended on what everyone's schedule looked like
during the upcoming week. We spent about 5-6 hours each day doing
different activities with the teens.
As a volunteer my responsibilities were to keep the teens safe, look
after them, help them with the different games that we would be
working on that day, make sure they were having fun, get to know
them, etc. I found it was very exciting working with my special needs
classmates because they were all so joyful and just so pleased to be
with me. The feeling was great because I got to know every student,
they all had very different personalities, which made my experience
even more pleasant. I would always love to help them out when they
needed a favor or to show them how to do something the correct way.
Something as simple as throwing a football or bouncing a basketball,
it just amazed me so much how they looked up to me and the feeling
was indescribable.
My biggest challenge with joining this group as a volunteer was learning
how to be patient with others. Before being in this group I wasn't
all that patient but over the few months of working with these
students it helped me a lot. To just really slow down, practice
listening and manage my emotions.
The most satisfaction I got from doing this program was being someone
that another person actually admired. That is one of the best
feelings in the world. To just know that you could walk into that
classroom and all of the students would just turn their heads look at
you with the biggest smile and just scream your name, then run up to
you and give you the biggest hug. I will always and forever remember
each face that I met in this program. They weren't just a face or
person to remember, they became my friends someone I could talk to
and help endlessly.
Becoming a volunteer in this program not only changed the person I am today
but it also has a very huge impact on the person I will be in twenty
to thirty years from now. I feel this way because it gave me a
different look on the world today. Everyone deserves to be treated
equally. It's not fair to be treated differently based off of how
you look or act. We are all human beings and are entitled to be
treated as one. I feel that this experience has impacted my life
tremendously, I will never forget it, and as I grow older I will
always appreciate all life no matter what.
Shemaiah
Adams