Name: Adriel Lawrence Varlack
From: Mission, Texas
Grade: 12th Grade
School: Hardin-Simmons University
Votes: 0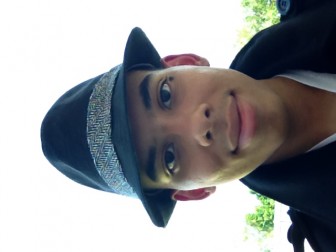 Proof
of God in the Works
At Calvary Baptist Church in McAllen, Texas, I am a singer on the
worship team for 3 separate services: the Classical, Contemporary and
Youth services. I attend these services every Sunday for a total of 3
hours a week. I also attend rehearsals every Wednesday for 1 hour
which makes for a total of 4 hours per week. I chose to volunteer for
the worship team not only to hone in on my vocal skills, but to show
our community the significance of worship and how church is more than
just a "Sunday obligation." I'm responsible for arriving to
rehearsals and to church on time as well as devoting myself to
reading passages from the Bible.
The biggest challenge I face every-time our worship team comes together
is teamwork. Not everyone comes to rehearsals on time, and
communication isn't treated with the upmost priority. I am guilty
of not speaking up about theses issues at times because I think
someone in the worship team will bring it up. Regardless, our team is
continually working on these issues, and we have made significant
improvements as a result.
The one thing that gives me the most satisfaction as a singer on the
worship team is being an example for the church. It's satisfying to
know that someone out there is being uplifted by the worship songs,
and it's even more satisfying to be recognized for all the heart we
put into our worship. As a singer, I've learned how to portray
songs the way they're meant to be portrayed, but as a role model,
I've learned how to lead the congregation in worship.
"Forward looking" to me means taking everything I've gained from my
experiences to keep improving and to never regress. Everything I'm
doing on the worship team has helped me in my path to become an actor
with a major in Musical Theatre. My dedication to the worship team is
the same dedication I will put in a theatre or movie company. I want
to bring change to the world by spreading Christianity to anyone I
can. I want the world to know that God does exist, and I hope that
when the world sees my worship and my dedication to my church, they
see proof of God in the works.
I firmly believe that if I were to look back on what I've done at
Calvary Baptist Church decades from now, my worship would have made a
difference. Nearly every Sunday after service is over, some people
come up to our worship team to thank us for leading worship. One man
came up to me and personally thanked me by saying how he was "touched
every time I saw you on stage." It's reassuring to know that
one's voice isn't "falling on deaf ears," and it motivates me
to keep doing what I'm doing because it brings me one step closer
to showing the world that there is proof of God in the works.