Name: Meagan Rose Towler
From: Pearl River, New York
Grade: Freshman
School: SUNY New Paltz
Votes: 0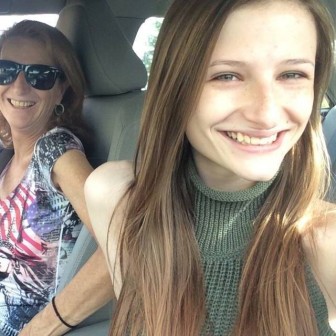 If we're being honest, I never would have thought to join any kind of organization
to provide some type of volunteering to my community. Growing up, my
mother had taught me to always help your neighbor, and thankfully
when I was in religion classes we were told them same. That's when
I started with Buddy Ball.
Buddy Ball, which has always been my favorite, helps mentally and physically
challenged children play sports. I've also been a part of People to
People where we donated food and clothing, Keep Rockland Beautiful
where we picked up trash along the highways of Rockland County and
One Warm Coat, the last of which is to help collect winter coats for
those in your county who are homeless or simply cannot afford such a
luxury.
I think out of all of them, although they were all equally rewarding not only for me
but I hope for those I was doing my best to help, Buddy Ball was the
one I enjoyed the most. I was able to help little kids, and even some
who were my age, play the sports that they weren't able to play on
normal teams. During the winter we played basketball, the spring time
we played track and field and during the summer and fall we helped
them play soccer.
I was able to meet handfuls of beautiful children who made my day every time I saw
them. There was this beautiful boy Noah, a seven year old with autism
and photosensitivity, who always greeted me with the biggest hug.
These children are what made it so easy for me to continue coming
back and helping them feel like they weren't any different.
At college, I've also joined a sorority. In Alpha Kappa Phi, we help fundraise for the
Lupus Foundation of America and the Sickle Cell Disease Association
of America. Because of two members in our sorority having these
diseases, we've committed ourselves to raising money and awareness
for those who suffer from these diseases.
After spending my formative years doing my best to help those who needed it, I've
chosen to do the same with my career. Heading into my sophomore year
in college, I will be declaring my major as Communication Disorders
where I can help those who aren't able to either verbally or
physically communicate with the majority of the world.
I've been learning Sign Language to be able to speak to those in the Deaf
Community, and possibly be able to become a teacher or business owner
who can employ those of this community and others.
Volunteering has always been the biggest part of my life, and I'm so happy that I've
been able to try and better the lives of those who are less fortunate
and better the future of our planet. Hopefully in my future years I
will be able to continue this work, for it has given me the most
satisfying moments of my life.