Name: Sally Lee
From: ESCONDIDO, CA
Grade: sallee242@gmail.com
School: sallee242@gmail.com
Votes: 1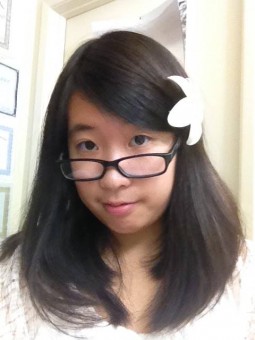 Providing
Comfort Care One Step at a Time
When I was a junior in high school, I knew that I wanted to be a
physician. However, I had a hard time picking a field to specialize
in because there were many fields to choose from. Then, I decided to
become a patient care volunteer at the Elizabeth Hospice. I
specifically wanted to volunteer in patient care so I can have
experience with working patients without having to intern at a
hospital. After my volunteer training was over, I volunteered at the
Elizabeth Hospice for three months. Within those three months, I
would visit the patient I was assigned to every Saturday for one to
three hours at a nursing home named Felicita Vida.
As a patient care volunteer I am obligated to provide companionship to
the patient while she is under hospice care. For example, when I come
visit her I usually take her around the memory care facility or in
the courtyard near the facility when she is in her wheelchair. During
my volunteer experience, my biggest challenge was having to
constantly speak up so she can hear me because I had a tendency to
talk softly. However, seeing her smile when I came in from the
hallway or enter her room gives me the most satisfaction. Although
she did not remember my name, I am glad that I can make her smile
while she is the middle stage of dementia. When I ended my volunteer
work at the Elizabeth Hospice, I learned how to communicate with
elderly patients suffering from dementia. As a result of my
volunteerism, I have decided to specialize in hospice care as a
palliative care physician.
Despite the fact that I have a long way to go, I definitely see my volunteer
experience as "forward looking" because my volunteer experience
is going to lead me to take care of patients in need of hospice care
on a professional level. I refer to my experience as a patient care
volunteer as "forward looking" because it makes to me look
forward to working in a hospice environment. The change I seek to
foster in the world via my volunteer activity is to promote more
people to be involved in palliative care because the Baby Boomer
generation has been needing more specialists to provide comfort care
since 2013. If I were to come back to visit my patient in ten years,
I think my volunteer activity would have made a difference. Although
I only visited her for three months I am sure that when I come across
her in ten years, she will smile like she used to when I came to see
her because I provided comfort care to her while I was her volunteer.