Name: Celesley Torres
From: Stafford, VA
Grade: celesley@outlook.com
School: celesley@outlook.com
Votes: 0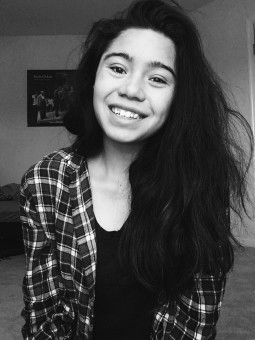 Community service is more than
just an opportunity to help those around you it encourages self
growth and development. I am constantly on the lookout for new
opportunities to volunteer in programs from environmental cleanups to
educational activities but focus mostly on health and youth programs.
Sports and leading a healthy lifestyle have always been a priority
of mine and I think that in America where obesity is a growing
concern, healthy habits are something that needs to be encouraged
amongst the youth.
I strive to volunteer a minimum
of ten hours a month in projects such as working refreshment or
safety stations during races but also enjoy working in long term
projects. Volunteering at races allows for the opportunity to meet
other volunteers who share a similar passion for health and enhances
the benefits of collaborative working to achieve a goal. Handing out
water to runners is one of my favorite tasks because as a runner
myself I know how much a cup of water helps you get that extra push
to keep going and an encouraging smile from a stranger is all it
takes to reach the finish line. It feels good to be that extra push
that someone needs to conquer a challenge.
My longest volunteer project was
coaching the Special Olympics track and field team in my town.
Coaching was a challenging transition from volunteering at races and
involved a new set of skills but it has been by far my most rewarding
activity. I was given the opportunity to work with the same inspiring
and dedicated group of athletes every week and got to see them grow
both as individuals and athletes. The Special Olympics taught me a
great deal about what a team really is and reminded me why I started
running. In sports we are given the impression that if we cannot be
the best there is no use in trying but the athletes that I worked
with were incredibly supportive of each other and had a refreshing
enthusiasm about sports that I realized I had been taking for
granted. The bitter sweet end of the track season gave me the
opportunity to reflect on my contributions and gave me an
irreplaceable sense of accomplishment.
Looking forward into my quickly
approaching future, there are many things that remain uncertain but
no matter where life takes me I will continue to volunteer because
nothing is more satisfying than making even the slightest positive
difference in someone's life. I don't think that every volunteer
activity has to change the world for it to be worthy of participating
in because ultimately there won't be one thing that changes the
world but it will be an accumulation of smaller things. When I look
back decades from now, I will be proud of what I have improved
through volunteering and every small contribution I have made towards
a better world.