Name: Jasmine Washington
From: Phoenix, Arizona
Grade: High school senior
School: Moon Valley High School
Votes: 26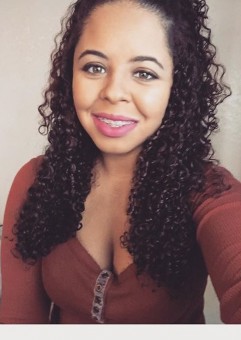 Revamping
The World
The world is ever changing, but one thing that should not change is
volunteering.
Volunteering has the impact to transform the world. With our help, people have a
better chance to overcome poverty and live a better life.
For months, I have devoted my time in helping the fight against hunger.
Within a couple of months, I have invested more than twenty hours in
helping organizations put together boxes of food for people in need.
I was intrigue by how many people are in need. With the help of the
community, we were able to feed thousands of people. This opportunity
has opened my eyes to a new world.
One of the main challenges I have faced is not being able to provide more
for people. I believe our duty as humans is to help each other out.
At the end of the day, I am incredibly satisfied with what I have
achieved because I know that I have helped someone in need and I am
making a difference in somebody's life.
Volunteering has helped me recognized that we are all the same. All humans have
the same needs and wants.
Volunteerism is a major part of my future. I want to pursue a degree in the
healthcare field. I have a deep passion for helping people.