Name: Jayla Shawnay Oliver
From: Baltimore, Maryland
Grade: Freshman
School: Morgan State University
Votes: 1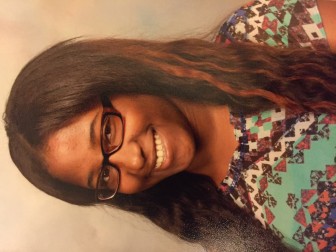 Rozz's
Creative Learning Center
Have you ever wanted to inspire others into doing what they may actually love
to do by volunteering? Did you ever once sit down and think about
making some sort of change within the universe? I chose Rozz's
Creative Learning Center simply because I walked pass this particular
daycare every day. Over the 6 months I volunteered during high school
I gained enough knowledge to know exactly what I wanted to do as a
career.
As a part time volunteer I played a role as a Teachers Aid. I was responsible
on Tuesdays and Thursdays 3 hours a day for providing children a PM
snack, teaching afternoon lesson, PM outside time, and well as
cleaning once my shift ended. The biggest challenged I faced was
being able to get the children ages 1 year-3 years to listen to me.
This was kind of a hard task to do because the children didn't know
me very well. Once after a month of volunteer Ms. Rozz gave me some
pointers on what to do to allow the children to listen and be
rewarded. We made a reward chart. The reward chart was made so the
children could be respectful and good little listeners throughout the
whole week. On Friday, they were rewarded fruit snacks.
The most satisfaction I believe at the end of my 6 months was the appreciation
of how proud the parents were of me. They were so grateful to have me
as a volunteer they insisted that Ms. Rozz hired me once I graduated.
I have learned through volunteering to never give up. Giving up is in
result of being a failure. Who likes failing anyway? If you set your
mind to do all you could think of you will be a leading example of
younger people, your children, your grandchildren, etc.
Looking forward since my volunteering experience I was able to get a job
through All 4 Kids childcare. I began as an Aid. I started work in
August of 2013 and ended work May 2016. I have had plenty of fun as
well as learning new things. Over the past 2 in a half years my
position moved from an Aid to a Senior Staff Teacher. Currently I am
now working still in the Child care field with several certificates.
Looking forward means challenging yourself and doing more than what
is expected of you. The change I saw was putting smiles on everyone's
faces making their day better than the last day.

In the next 10, 20, 30 years I believe the children will have
then started their own families and I could still have a bond I did
back when they were 1 and 2 and 3 years old. A difference has been
made even after 4 years. I still visit Rozz's Creative Learning
center. There are lots of unfamiliar faces but once substituting here
and there, the new faces begin to grow a bond and love me all over
again