Name: Joanne Gustave
From: Sararsota, FL
Grade: 11
School: Riverview High School
Votes: 0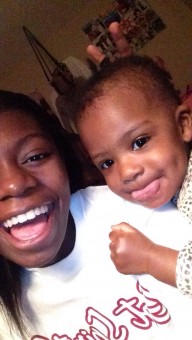 What I learned as an individual who volunteers is that one person can
make a huge difference in the community. One may take much longer
than 1,000 people but one still gets the task done. When I was
younger and I used to think of volunteering and helping the community
I would think of a group of people cleaning up an endless landfill
for hours, and the sun just boiling above them and that to me seemed
boring, but volunteer work doesn't have to be boring it could be
spending time at your local library and reading to the younger
children. I see volunteering as giving back to the community in any
way possible, whether that being cleaning up an abandoned house or
just watering flowers at your park any of those things can make a
huge impact in the community that you live in. With the Y-achievers
we'd give out free meals to families in need during times of major
holidays like, Thanksgiving and Christmas.
Seeing their faces light up just brought joy into my heart. As a
person who volunteers we have to learn how to communicate and engage
with others so once a month we have a cluster that focuses on
communication skills and how to improve them. Communication is beyond
important as a person who likes to keep to herself I've grown so much
as an individual with this program and I hope that this program
continues to thrive as it is continuously doing every year.