Name: Jan Conrad Rac
From: Pullman, Washington
Grade: Freshmen in College
School: Washington State University
Votes: 20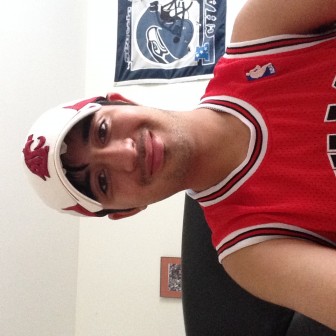 The area that I chose to volunteer was at Bethany Presbyterian Church in Seattle Washington. I served less fortunate food to people in need once a month on Wednesday night for
about 3 hours. The reason why I chose this opportunity is because it
was part of a Irish studies class offered at my school so we had too
service for our senior project. I got involve back in my scouting
career when I was 15 years old and I wanted too things in my life I
wanted the brotherhood back and also I wanted to finished what I
started that was getting the rank of Eagle Scouts. I've been involve
in scouting by entire life and have done numerous ways to make my
community better by picking up Christmas trees, Scouting for food
which is we ask for donations from Neighborhoods and then we pick it
up the following month and give the food to the church food bank or
we will give it to less fortunate neighborhoods that don't really
have food.
Lastly I volunteered my time at school by getting a lot of leadership
potion throughout high school and I was a freshman retreat leader,
link crew leader what these positions are supporting the new freshmen
from the transition from 8th grade to high school. Have been a den
chief so I help my brother den by providing the den leader
assistance too round up the Boys and guide them in the right
directions. How many hours have I volunteered in total 220 hours and
185 out of my 220 hours came from my Eagle Scout project. The rest of
my hours came from school and being a leader and also community
service once a month. Our responsibilities as a volunteer was at the
community dinner was to serve people food and greet, welcome
them,sit down, eat dinner and talk to the people as well. My biggest
challenge as a volunteer is talking too people and having a
conversation with people try not to talk about politics. What has
satisfied me the most is that when I am done doing the service in
the end in my heart it feels good that I have done it.
What I have learned from my volunteer position is that when I was serving
food to people the people that were getting the food had a lot of
gratitude by saying thank you for being here and just having a smile
on there face. Looking forward for me is I want to give back to the
community by volunteered at a local church or food bank or community
dinner. Also I would want to in the future go to a third world
countries and help them out.
Help those countries that are in need like if there are hit like natural
disaster or something huge they are in an economic crisis. This is
what I want to do in the world go to a third world countries and help
them out and possibly maybe start my own foundation and the money
would go to children and families who need food water medicine and
clothes and education. Yes absolutely my ideas and ideology would be
so much different in the future because there are going to be so many
resources and technology that would be used In the future.