Name: Twymun Keith Safford
From: Pensacola, Florida
Grade: Undergraduate Senior
School: University of West Florida
Votes: 0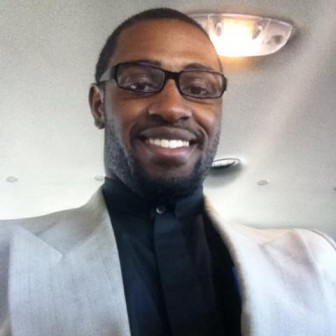 I grew up in a household that was ripped apart by drug abuse and domestic abuse; I
was on the receiving end of the latter. I lived in an impoverished
household, I have been homeless at times, and to make matters worse I
was abandoned by my parents at the age of sixteen.
Despite being bullied and going through so much hardship, I was still bold,
pragmatic, and determined enough to make a difference within my
community, however. I am currently the chair of Community Involvement
for or Collegiate 100 Black Men of America, Inc. chapter, an
auxiliary organization of the Collegiate 100 dedicated to promoting mentorship,
educational opportunities, economic awareness and tips, and health
and safety information to the local communities that we serve in both
on the college campus and in the community.
My college campus is located in Pensacola, Florida, a small coastal city
located in Florida's Escambia County. Our county is actually ranked
second in the state for most reported cases of women and children
with AIDS and is ranked 12th out of 67 counties in Florida for the
most reported HIV/AIDS cases. Contributing to these factors are two
causes: in our city, 15% of the residents are impoverished and 12%
of the residents of our county are illiterate.
I have been in charge of overseeing and participating in grassroots and campus
outreach events to promote proper sexual health practices, literacy,
and making opportunities for employment and educational opportunities
available not just for students but also for our community as a
whole.
We participate at local churches to donate and oversee the distribution of clothing and
food items to those who are homeless, impoverished, or in need due to
dire circumstances. We have mentored students at risk for not
graduating high school at Pensacola High School, and we have managed
to turn the lives of some of those students around in the opposite
direction. We have hosted panels on dating and sexual awareness that
have been opportunities to promote proper sexual practices, partnered
with local community figures and military recruiters to increase
awareness and interest in ROTC scholarships and related military
opportunities, we have successfully hosted job and career fairs at
our university, hosted inclusion spotlights to talk about crises in
our community and how to fix them, forums on domestic violence and
abuse where local agencies offered support for victims, and we plan
on expanding our efforts into mental and emotional health which I am
firmly dedicated to as someone who takes medication for clinical
depression and also has Asperger syndrome. So far, I have logged over
143 hours of volunteer work and still clocking!

I want to make sure that as many children and residents as possible
have a higher quality of life than I did growing up. I believe my
service to my community will make a difference and will be my way of
expressing my love for the hometown I call home!