Name: Megan Florence
From: Mission, Texas
Grade: High School Senior
School: Sharyland Pioneer High School
Votes: 0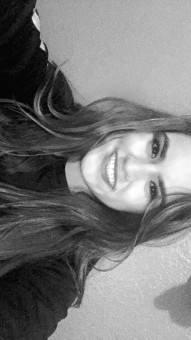 Students are presented with countless volunteer opportunities
throughout their high school careers. The outlet that has stuck out
the most to me is a local PET project, abbreviated PET for Personal
Energy Transportation. This project's objective is to create more
economical, realistic wheelchairs in a sense to provide mobility to
those in third world countries who have lost the ability to use their
legs and are unable to utilize wheelchairs manufactured in the States
due to the underdevelopment of their surroundings.
Initially, I chose this project due to availability and 'following the crowd'
since my friends were volunteering with this project. However, I
continued with this project for about two Saturdays a month since my
sophomore year in 2015 because volunteering in the area makes me feel
as if my efforts, although small in the grand scheme of things are
small, are also making a difference and much appreciated. Most of my
responsibilities in the PET project, are painting the wood that will
later be used to assemble the wheelchairs. This activity may seem a
little silly and useless or 'only for show' but the paint, if
laid on thick, is meant to help preserve the quality of the chair if
it gets wet. Other responsibilities include assembly of the
wheelchairs.
My largest challenge volunteering at PET project have been attempting
to get more and more people involved. As secretary of LEO club, my
responsibilities include volunteering and getting others excited
about giving back to the community. Most of my peers aren't
interested in giving a few hours of their weekend to participate in
making these wheelchairs. When I discuss this project with them, I
share my reasons and interest for being involved with this project as
a way to persuade them into participating as well. This particular
volunteering project gives me the most satisfaction because the
wheelchairs significantly improve the quality of life for someone
less fortunate than I in a third world country. It feels great to
know that I can greatly impact someone's life by simply taking time
away from other activities and focusing on the needs of others.
Through the PET project, I have learned to serve others more
voluntarily and that my efforts do greatly make a difference in
someone else's life.
Participating
in volunteer opportunities such as this, I'm preparing myself for
the future and creating an attitude of putting others' needs before
my own which in turn will prepare me for married life, the workplace
and motherhood. Activities that will equip us now to go above and
beyond the expectation in the future is 'forward looking' and I
believe that PET project establishes an opportunity to realize how
life is much bigger than ourselves and how we can improve our
surroundings and impact our peers by serving others. I volunteer to
create positive change among my neighborhood and instill in myself a
happy heart that will establish a kind environment in my community.