Name: Jessica Razo
From: Anaheim, California
Grade: 12th
School: California State University, Fullerton
Votes: 0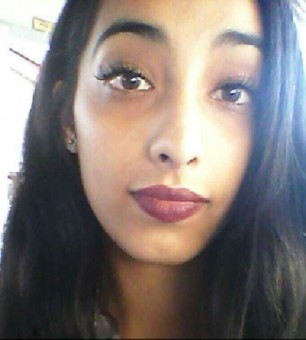 Serving Others While Helping
Yourself
Yes, it looks great on a college application or on a high school graduate's resume, but volunteerism is really more than just a proof of impressive work
history. It's a statement about the specific change that one may
positively improve on a community, a cause, or an individual in need.
I started volunteering ever since I was in the 8th
grade as a member of Project S.A.Y. (Support Anaheim Youth), a
program run by the city of Anaheim. I usually volunteered on Mondays
mostly every month, feeding the homeless at the Orangethorpe
Christian church. Certainly at first, I was supremely nervous and
although I was reassured by my supervisor, who was in charge of the
group at Katella High School, I couldn't help wonder if I was going
to do a great job or not. Sure enough I had a better time than I
thought and I met a variety of people of different backgrounds and
different ages. I was a runner (someone who carried plates of food
for children or people with disabilities) the first time I was there.
However, depending on the volunteers who showed up on each Monday, I
would be assigned to other duties such as prepping the pizzas,
prepping the salads, serving the foods, stand as security at certain
doors, and other duties that require organization or assistance for
the homeless who came. It really is a blessing to know that you have
the ability to help others.
I felt absolutely connected with them and I realized that you shouldn't judge a book by its cover, because it's the content of one's character and human
spirit that makes up an authentic individual. I truly developed
different friendships and got along with elders and children who were
either volunteering or receiving assistance.
I learned that a homeless is fit to be a stereotype. It hurts me to hear when someone says something negative against a homeless person or the homeless in
general, because they are not all the same, they're not all
dangerous, and they're not all strange. They are just people who
are undoubtedly struggling worse than any other class in society and
they all come various backgrounds. Most of them have personalities
like our own.

I realized that people don't
know the truth about certain groups such as the homeless in society
and after realizing one of the great ways to spread awareness or the
word around about the topic is by pursuing a career in Journalism. I
love writing, socializing, and discussing with my teachers and peers
about intellectual stimulating conversations about news or anything
really that needs spotlight and after seeing concerns within my
community makes me want to try best bring change. Without my
experience volunteering at the Orangethrope Christian Church I would
sincerely be clueless to as what my future career would be. I've
come to the conclusion that volunteering is the epitome of unity.
While helping others, I've truly helped myself.