Name: Kendra Fritts
From: La Mirada, CA
Grade: College Freshman
School: Biola University
Votes: 202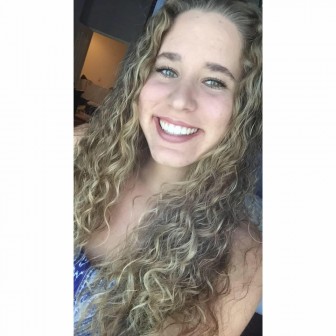 Why
Serving Our Youth Is Important
I believe that volunteering is critical for the wellness, growth and
success of a community; regardless of where the individual decides to
volunteer in. The area I have felt most passionate to serve is the
Children's Ministry within my home church. There are multiple
reasons why I chose to volunteer there, but the main reason would be
my love for children and desire to see them grow and reach their full
potential. When children are surrounded in an environment that is
completely vulnerable for them to be honest with how they are
feeling, ask questions, create friendships and just discover who they
are and what they believe, to me that is crucial for their
development. I volunteer as often as I can; usually two sundays a
month for around 2-3 hours. I have been serving for about two years
now so I have served 4 hours a month equalling 48 hours a year. I
also assist for any extra activities my church has throughout the
week which could range between 2-4 extra hours a week.
My responsibilities that I received as a volunteer in Children's
Ministry consisted of assisting a teacher in group activities, small
group discussion, playing games with the children and occasionally
teaching. My job entailed spending time with children and being a
role model to them in order for them to interact well together along
with understanding themselves. I don't come across many challenges
but if I do, they are usually small, mainly involving children who
are more difficult to understand or assess than others. Not only can
it be challenging, but it is a complete learning experience because
the children that can be the hardest to love are the ones that need
love the most and I am able to learn from those challenges along with
the children. The most satisfaction I receive from my volunteer
position is over time, seeing the children grow in their knowledge
but also the way they begin to treat others through that. When you
see a child who is more difficult to love beginning to love and serve
others, it is the most heart-warming feeling and brings me complete
joy. I have learned an enormous amount from serving, but what will
stick with me forever is the idea of coming across all kinds of
people from diverse paths and being able to love them regardless of
their circumstance or personality.
Looking toward the future, I can see my activities as "forward looking"
by my choice to become an Elementary School Teacher. To me,
forward-looking is how what I am doing now, can help me grow in the
future. By volunteering with elementary age children, I am able to
understand them more now which will enable me to work with them
better in the future. I seek to foster a change in how young children
view and treat the world. When I say that, I am not implying that I
desire to control their minds and brainwash them to see and think the
way I do; rather, I desire to see young children create a positive
impact in a world that seems to focus on the negative. Through being
someone who loves on children and allows them to feel as if they are
important to the world, I will help them find a sense of confidence
that they can carry on with them in the future. If I came back in
ten, twenty, or even thirty years, I believe that I will have made a
significant impact in Children's Ministry. Generations are what
influence each other, so by positively impact the young children I
did in my time of serving, they will pay it forward to the generation
behind them and this cycle will (hopefully) continue. It takes one
person to make a change and that one change can create a movement. By
volunteering in Children's Ministry and changing the negative
outlook on life, I will begin to see a movement of positivity and
love spread throughout my community. This is why I find serving
children is important to the wellness, growth and success of a
community.