Name: Sydney Patton
From: Hiram, Georgia
Grade: 11
School: Hiram High School
Votes: 0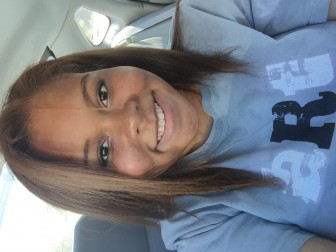 I have chosen to volunteer in childcare. I am summer camp counselor and
I work fifty hours a week for nine weeks, so roughly two months. I do
everything from cleaning the facility to making lunch. The age range
is from age 4 to seventh grade, so I wipe runny noses as well as sit
and give advice to young teens. As a counselor I have a
responsibility to represent my Christian camp in the best light and
part of the job is learning to be extremely (extremely) polite and
having an endless amount of patience. I struggle most with keeping my
energy up because small children never get tired. I have to smile,
and though not usually forced, it gets tough seven hours in. Seeing
the little kids really makes it worth it. They are the reason I come
every day. I just want to give someone memories to reflect on later
in life. My goal is to make conversations twenty years in the future
about the fun and sweet memories they had summer camp.
At my particular camp at a certain age the campers graduate to be
counselors and I want to recreate the feelings that my summers had
while simultaneously making memories with my counselor friends.

Along the way I have learned that nap time is not popular amongst
kindergarteners and that I genuinely enjoy helping people and there
are things that volunteering can give you that are not materialistic.
I do not exactly want to do something in childcare in the future, but
forward looking I want to minister to teenagers and spread my
religion. "Forward Looking" is the window that only you see that
is a sneak peek into your future. I want to change the way people see
religion and seek to save as many souls as I can. Years down the road
I want to see that the kids I take care of today are still in the
church and that what they have learned about God has made them never
want to leave.