Name: Tavares Storey
From: Roselle, New Jersey
Grade: 11
School: Roselle Catholic High School
Votes: 0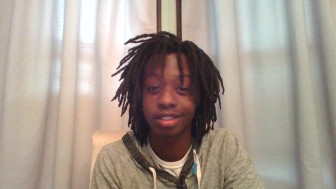 Volunteers are not paid because they are worthless but because they
are priceless. Priceless in the sense that a country cannot stand
without people going out of their way to help others. It is the thing
that brings us together to bond and show compassion for one another,
whether it be for only a moment or for years to come and go.
I have had many experiences volunteering with many different
organizations through the years. The one that impacted me the most
was the time when I worked at The Elizabeth Coalition to House the
Homeless over the summer. It was something I had never done before,
however, I am still glad I did. It was satisfying to make the kids
happy with the games we played. All the moments we had from our
soccer games to the one day volunteers made it a wonderful time. It
was interesting to see new counselors come in for a day or week from
around the country. It was nice know that I could make a difference
for the parents who didn't have to worry about their kids while
they were working.
I have never really had challenges as a volunteer do to my liking of
helping others and have found myself enjoying spending time with my
friends and meeting new people as I go to different locations to
help. I will volunteer with my school every month in food drives and
at the New Jersey food bank. I want to inform people on what is
happening in this country and to show them that donating money is not
enough to help the poor and distressed. It is necessary to help
personally in order to improve their lives for the better. What I
find most satisfying is to see the small changes that I can came in
other people's lives. From these moment I have learned to be humble
of what I have and not to become greedy.
In the future I still want to volunteer into my college years and
beyond as a psychologist. I want to inform people of the cycle that
goes on in lower class citizen's lives. From the school to prison
pipeline cycle to gentrification in low income communities. If I were
to come back in ten, twenty, or even thirty, years I still think I
can make a difference. In the same way you can change a stranger's
life in couple of seconds. I believe every interaction with every
living being can change your life in infinite possibilities.