Name: Molly Elizabeth Murphy
From: Oviedo, Florida
Grade: 12th grade
School: Oviedo High School
Votes: 466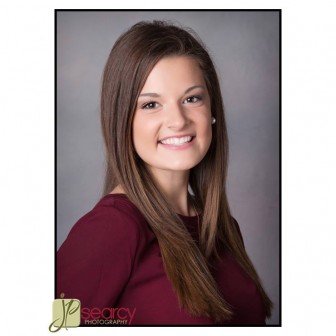 Molly
Murphy
2477
Westminster Terrace, Oviedo, FL 32765

Throughout my time volunteering at Tuskawilla Presbyterian Church, my most inspiring memories were made while helping with Buddy Break. Buddy Break, an
organization hosted at the church, is essentially a
"parent's-day-out" for parents of children with special needs.
From autism to cerebral palsy, children of all needs and ages have
the opportunity to come to the church and spend the day with a
one-on-one "buddy" giving their parents the "break" everyone
deserves, but otherwise wouldn't receive due to their child's
necessities.
The certification to help the organization was extensive, as not everyone
is cut out for this type of calling. This included training and a
background check to ensure all volunteers were qualified to assist
the children. I took this program to heart, becoming a trainer for
it, teaching others how to properly work alongside the children. By
doing this, I felt like I had a true purpose in my volunteer work,
helping both the children and the parents, and making my day as well.
In planning for the events, us trainers would choose a theme for the
month's Buddy Break. We would create games and snacks that went
along with the theme and sometimes dressed up in character too. When
the Saturday of the event came, the children loved it! Some came in
apprehensive while some came running with open arms, but they all
left satisfied and smiling to their parents at all the fun they had.
I entered my volunteer work as a means to help fund my college through
bright futures but exited with much, much more. These children have
shown me the true meaning of happiness, grace, love, and innocence;
and for that I could not be more thankful.