Name: Lauren M. Jordan
From: Orland Park, Illinois
Grade: 11th grade
School: Carl Sandburg High School
Votes: 4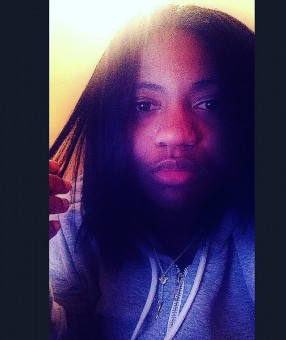 Youth Forward
Scholarship 2016 Lauren M. Jordan
August
8, 2016
I'm
Not Sorry
Beyonce, my favorite R&B artist, wrote a song called Sorry.
In this song she explains how she's not sorry for her feelings. Like
Beyonce, I'm not sorry for feeling passionate about helping build
my community. The Youth Forward Scholarship provides me the
opportunity to explain who I've helped, what I've learned, and
how becoming a nurse provides a more unapologetic future for my
community.
In the words of Beyonce, "I ain't sorry," for winning Carl Sandburg's Service Learning Award that is given to those with outstanding community service. I'm unapologetic about
servicing my community. On Tuesday's and Thursday's, I organize
bingo for senior citizens at various retirement homes. I helped the
National Animal Welfare Society (N.A.W.S.), keep their doors open by
continuing to service pets in need. I assisted N.A.W.S. fundraising
on Saturday's and also played with their sick pets. I've helped
Habitat for Humanity paint and rearrange schools for younger kids.
These activities reflect how my passion for building the community
helps put a smile on people's and animal's faces.
In my experience, I've learned how to be more patient with others,
because some senior citizens would get upset when they don't win
any Bingo prizes. Ultimately, if there's enough prizes left, I'll
give everyone a prize to keep them smiling. "I
ain't sorry" for everyone being a winner in my book. I'm also thankful for
learning to be patient, because it will help me become a better
nurse.
My career and volunteer goals align because volunteering at the
retirement home and raising money for pets, help progressively build
a healthy community. Taking the gradual initiative to build a healthy
community, step by step, is how I define Forward-looking. My
unapologetic future consists of helping non-profit organizations
throughout college, grad school, and life. The nursing profession is
a route to have a connection with other people, and an avenue to help
people with their health.
20 years from now, I envision that my assistance with senior citizens
and N.A.W.S. will have made a difference by providing unapologetic health services for
all. I know the best medicine that I gave senior citizens was a great
smile. Most importantly, I've learned that patience is key to
become a nurse. Like Beyonce "I ain't sorry" for helping others
neither in the past nor the future.